Another legendary day for Charly Bernhardt and Silvia Munoz on the Wanderer!
Regular readers of this report remember that Charly and Silvia were on the big blue beauty exactly one year ago for the most productive day of Yellowfin tuna fishing in recent memory; Jog your memory by Watching the video or reading the post.
So here we are 364 days later, and what do you think happened?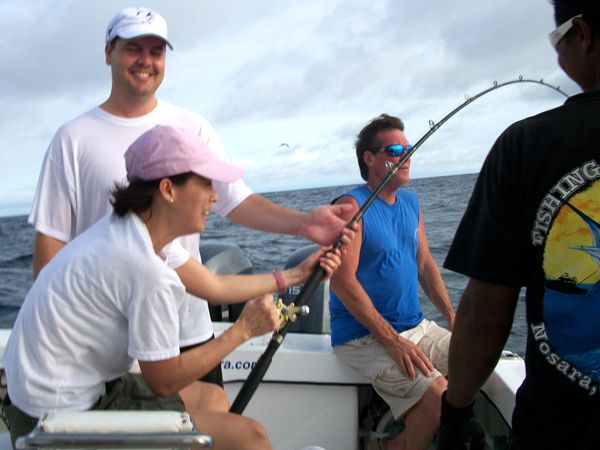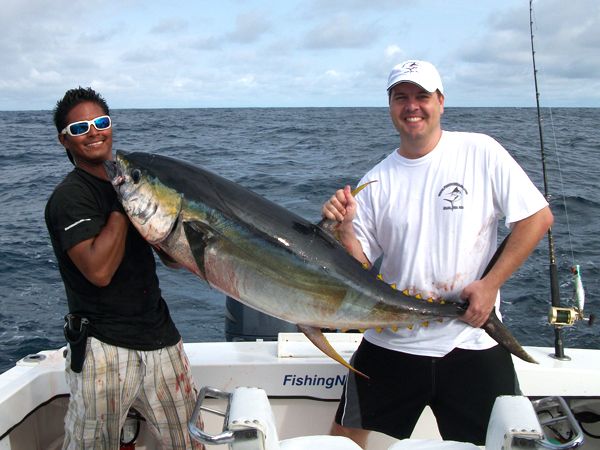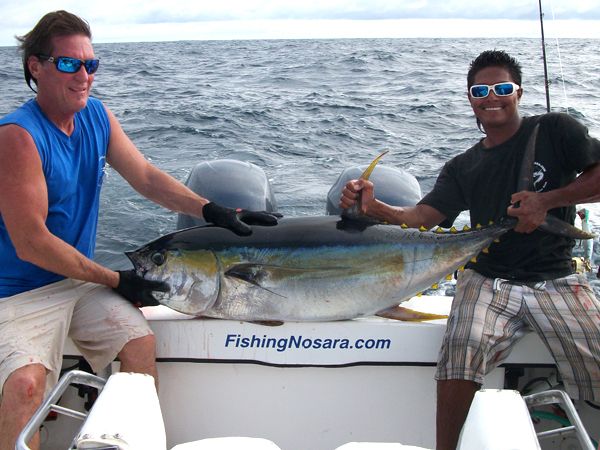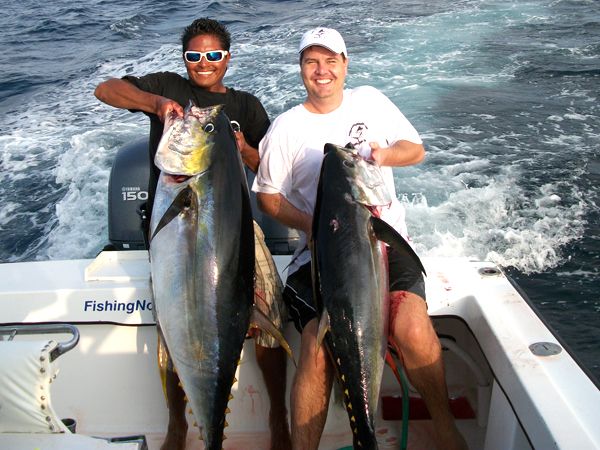 Whoa! Those are some big f*$%king tunas…it's amazing that they could hold these things up for the pictures let alone pull them out of the water. Great work by Craig, Paula, Charly and Silvia on some amazing angling!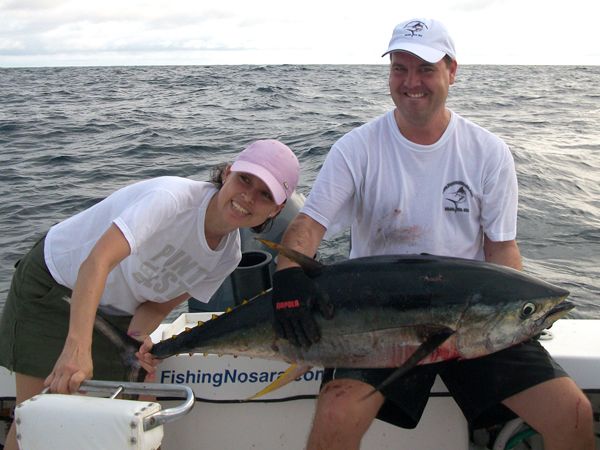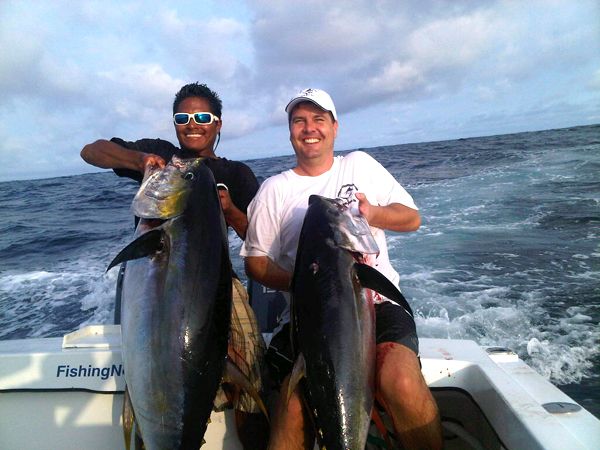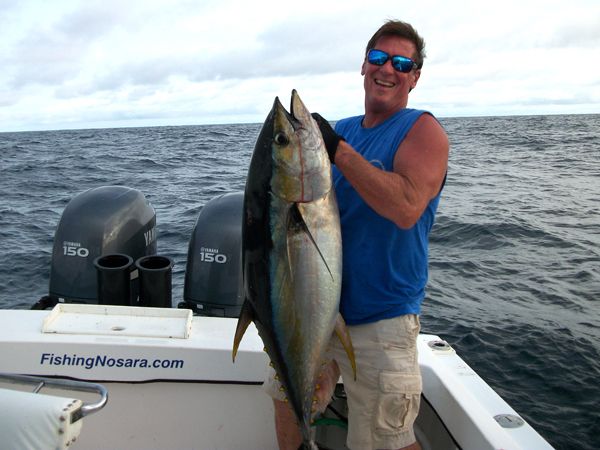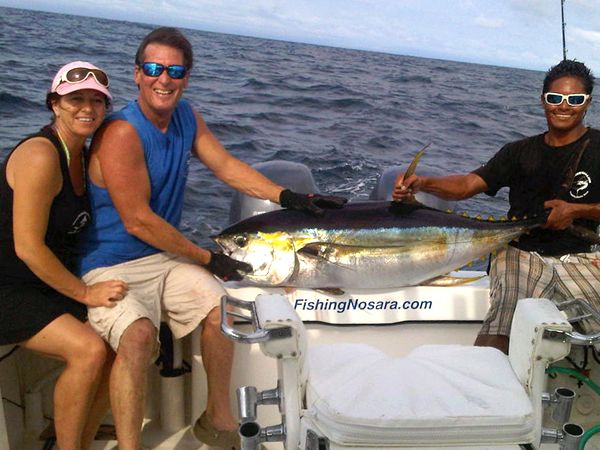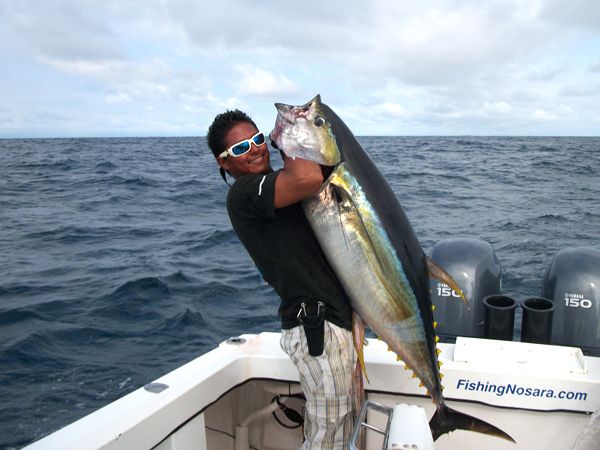 This is why Alex lifts weights…great work all around by anglers, boat, Captain William, and the crew.