Derrill McCrary kept up the amazing fishing as he once again enlisted Captain William and the Wanderer. After wearing out the billfish yesterday, this time they set their sights on good eating fish and what they found exceeded even their wildest expectations.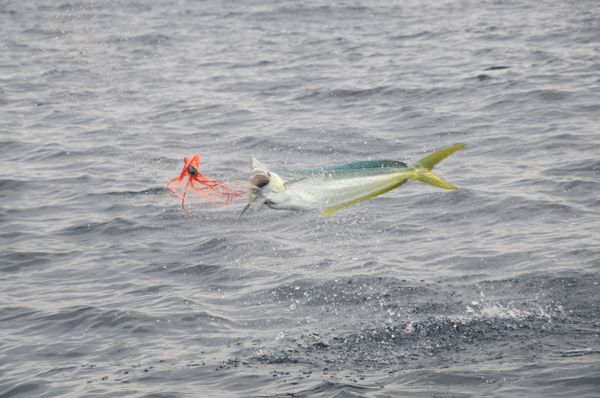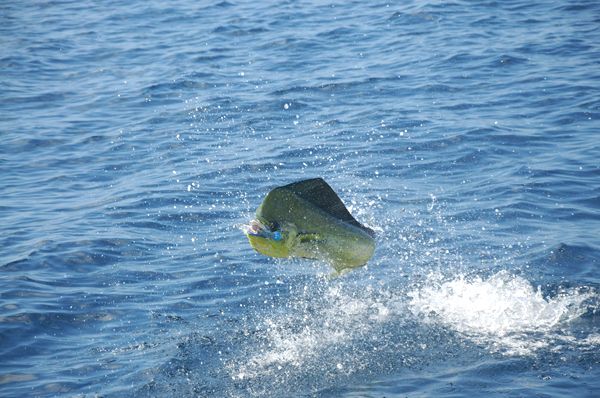 The found an eager school of Dorados who fought with predictable vigor but alas were no match for Derrill McCrary and the mighty Wanderer. The group is pictured with the biggest of the bunch plus they had several smaller specimens on ice.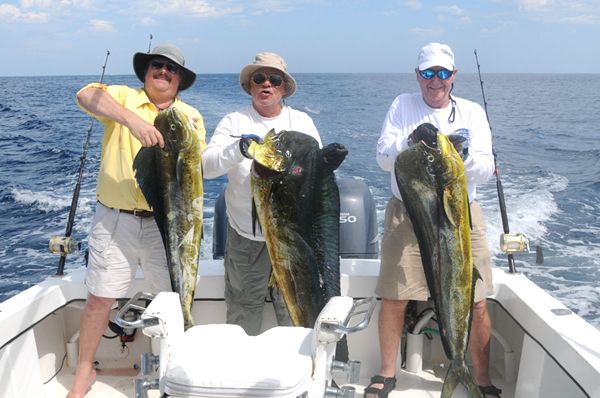 Check out this email we received from Derrill:
We arrived back home last night and wanted to let you know we enjoyed our fishing time with William and Alex. They are both very professional and know what they are doing.
Our first day was a good one with 3 Sails, 1 Striped Marlin and 2 Dorado. The Sails were a double header which made it very exciting.
The second day was much slower with a triple header of Dorado.
Your crew shows a lot of concern for the fish and we appreciated their efforts to make sure the fish swimming freely before the let them go.
Thanks again for a very good fishing trip,
Derrill McCrary