The Wanderer pulled double-duty today with a pair of trips on the schedule. The morning trip featured our new friend Todd Lupton who is in Nosara after purchasing a prize package at a Coastal Conservation Association auction. FishingNosara is proud to be associated with this charitable organization dedicated to marine conservationism and even more excited when we can welcome guests like the Luptons.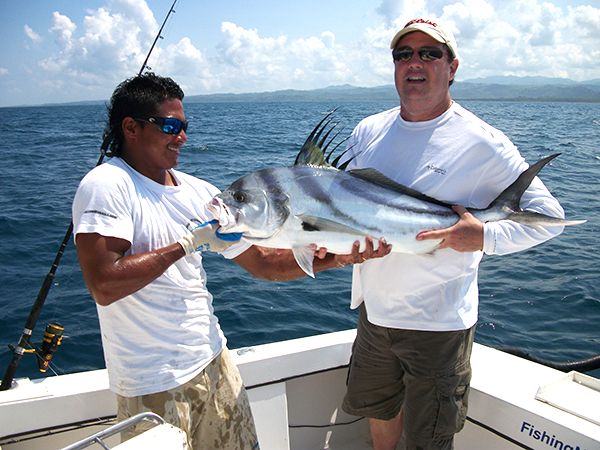 These Naples, FL based anglers showed once again that Sunshine State fisherman are truly the class of the world as the party released and unheard-of FOUR ROOSTER FISH on just a 5 hour trip.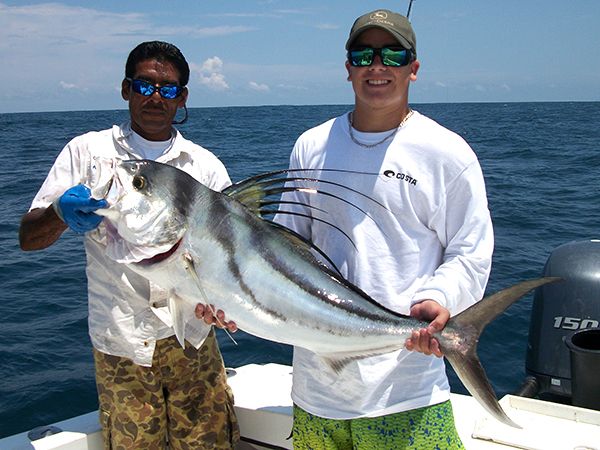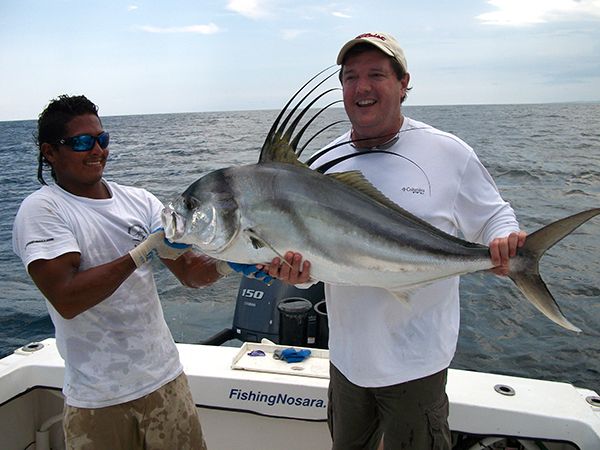 To think we were losing our minds with excitement over the triple Rooster release that Wayne Estes pulled off a week ago, and now we've had our first ever quad-Rooster release. Great work by the Lupton family and the mighty Wanderer on this landmark accomplishment!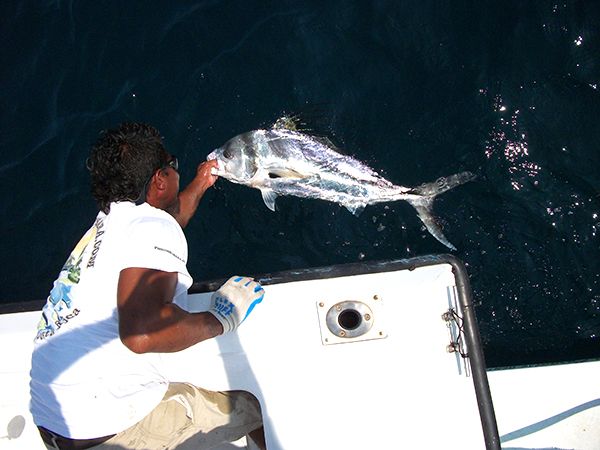 On the afternoon trip, Dennis Paul and the boys hauled in a few dinners in the form of four 20 lbs. Dorados. Not his best trip of the week, but Dennis sets the bar for himself pretty high.