Excellent action on the Explorer today for client William. Captain David caught up with a school of Dorados and in the afternoon they caught over two dozen of the tasty greenies. They ranged from 10lbs. – 15 lbs., but add it up and that's a lot of fish filets.
Later William caught a beautiful 15lbs. Mullet Snapper. These reef dwellers yield a tasty, almost lobster-like meat and annual catches for this species are usually single digits.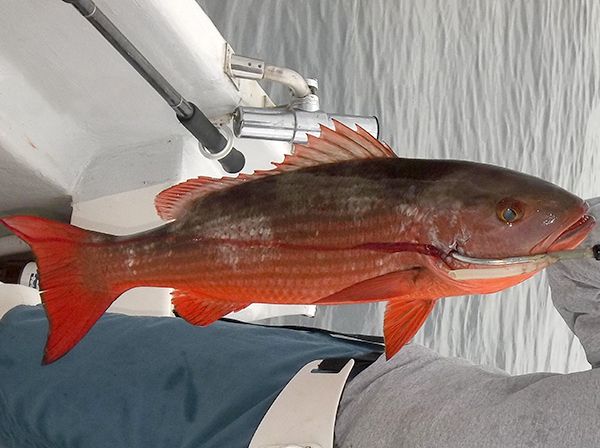 Excellent production from Captain David and the Explorer!