To prepare for his upcoming trip to Nosara, US Representative for FishingNosara Craig Sutton took his 31′ Fishtastic offshore in Jacksonville, FL for a full-on Dorado harvest. Along for the ride were First Mate Carl Schmidt, Mates Andrew Herbanick and Matty Jorn, and of course the lovely Georgia peach Ms. Paula.
First off the boat ramp at 5:15am, lines in the water at 7:00am, and fish in the boat by 8:30am…things were off to a fast start.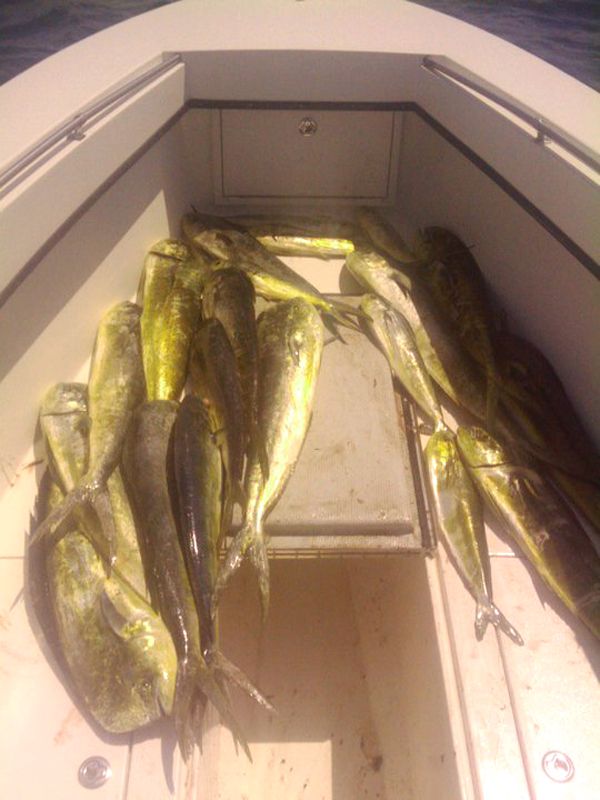 This picture was taken at 10:45am with the Dorado count around 25. By days end the Fishtastic had 51 fish in the box! Commented Andrew, "This is why I love Florida!"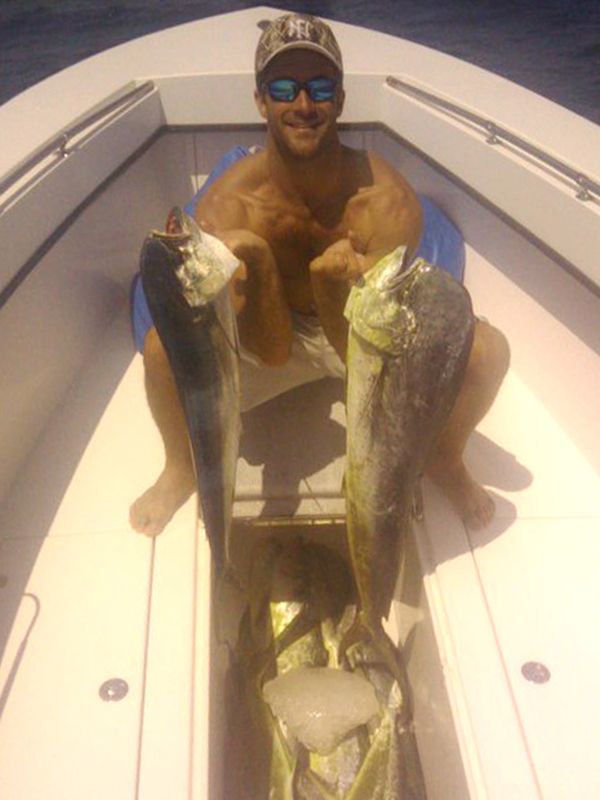 We will post the pictures from the marathon filet session later…for now just know that we Florida boys (and Georgia gals) know how to fish!