Jacksonville angler and Florida Sportsman calendar model Janae had a great morning on the 26-foot Super Panga Explorer. She is in Nosara celebrating her birthday and thankfully the fish decided to attend the party.

She got into town from Florida late last night and then hit the water first thing in the morning…that's how we fish in Duval, folks.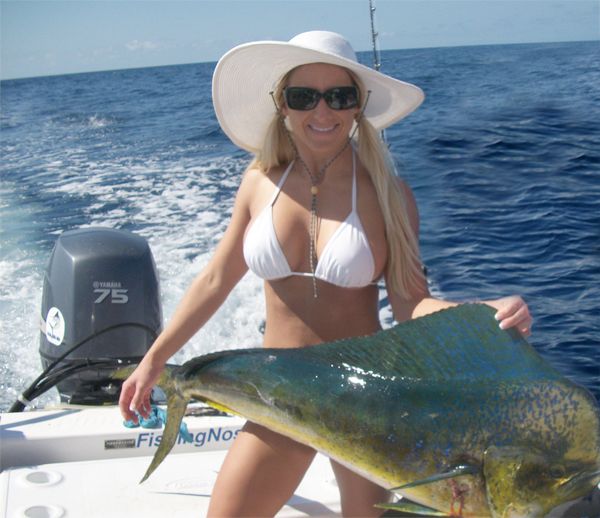 Captain David reports that she caught a pair of 40lbs. Mahi-Mahi and that she was super-stoked to have some fish for the fridge.

Janae will be fishing again on Monday and we'll see how things go offshore; the way this week has gone it's fair to say that things should be poppin'.