The Wanderer lit it up today with a pair of great trips featuring a big Sailfish release and lots of fresh fish filets for our friends.
Mark and Melody Mukon booked a full 8 hour day on the big blue battlewagon and these Connecticut anglers were looking for billfish and meat for the cooler; frankly they got all they could handle!
The day got off to a slow start but the 1pm Sailfish bite has been on like clockwork this week and sure enough this mighty Pacific Sailfish challenged Mr. Mukon and the Wanderer to a fight.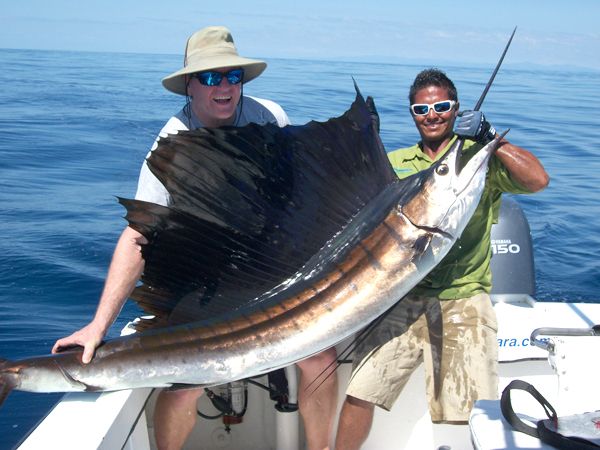 Captain William spun the Wanderer into a position of power while Mark put a swift 15 minute beating on this billfish. First Mate Alex executed a perfect bill and release, and this monster swam away free and will be ready for another scrap soon.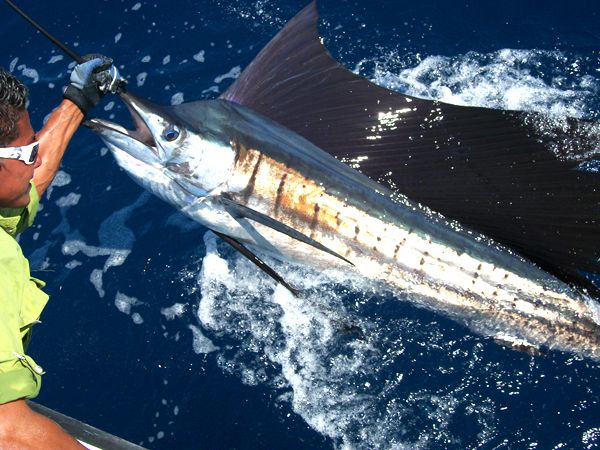 That awesome fish turned out to be the plug in the dam because once it was released the Wanderer was beset on all sides by hungry Dorados. Perhaps they were lured in by Melody's freshly-purchased Pink FishingNosara hat…hmmmmm that particular color of hat always seems to bring good luck to a boat.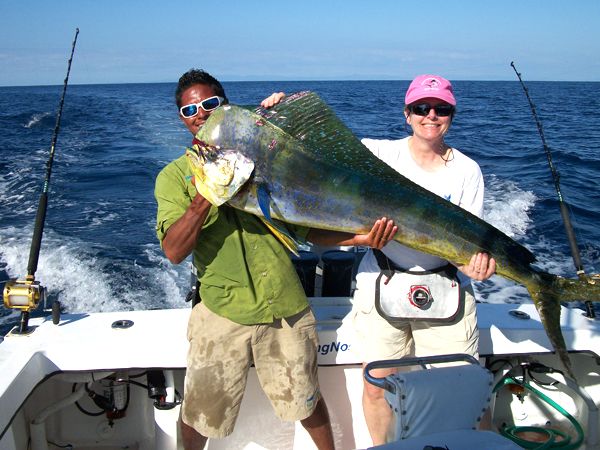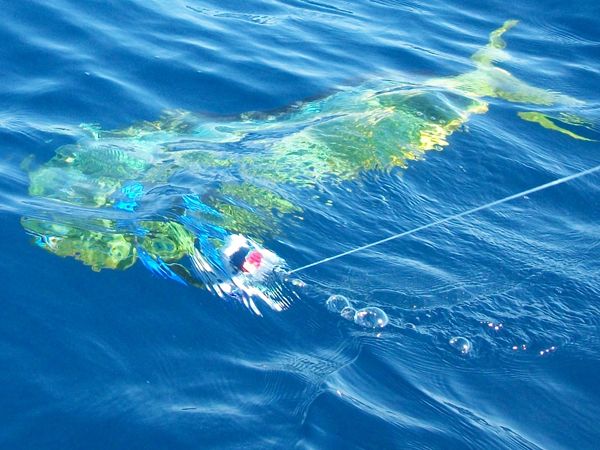 The feeding frenzy that followed brought in four nice Mahi-Mahis ranging from 25lbs. to the 60lbs. whopper pictured with Captain William.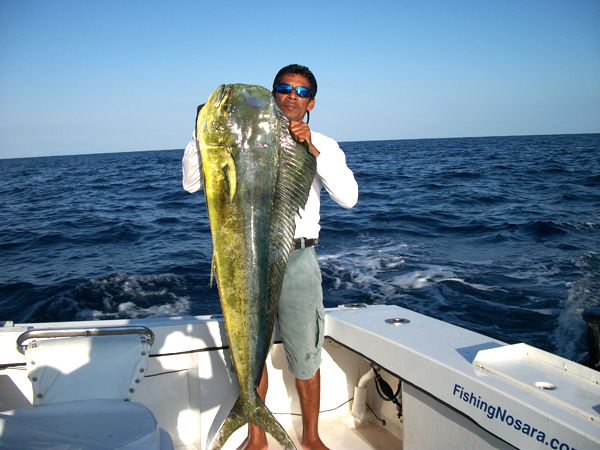 Melody and Mark Mukon added this feisty little Wahoo to the shopping cart just as they checked out from the fish market. They have two more full days of fishing planned this week…look out fish, the Mukon's are just getting started!