Javier Hernandez, Shore Fishing Expert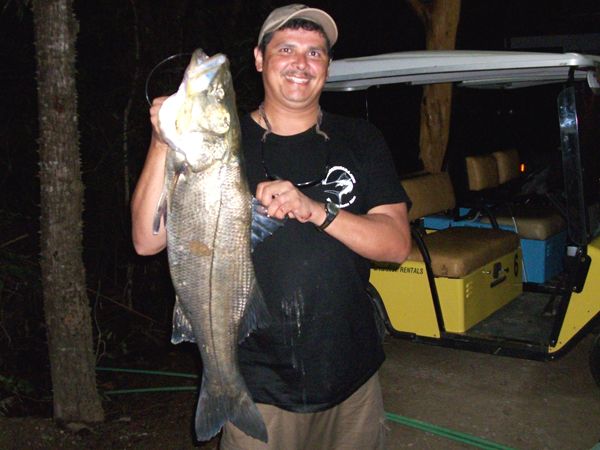 Nosara Paradise Rentals General Manager Javier Hernandez is the premier authority on outdoor adventures in Nosara. He has led many of our new Kayak Safari Tours and has developed a sixth sense for the super snook of the Nosara River Mouth.
Javier is a master of fishing the Nosara River mouth for tasty and challenging Snook. He is our go-to guy for Fishing Safari Tours and pictures of his catches are all over thisreport …basically if the picture has a Snook in it, Javier is either holding it or is the one who took the picture.
Here's one he caught on his birthday: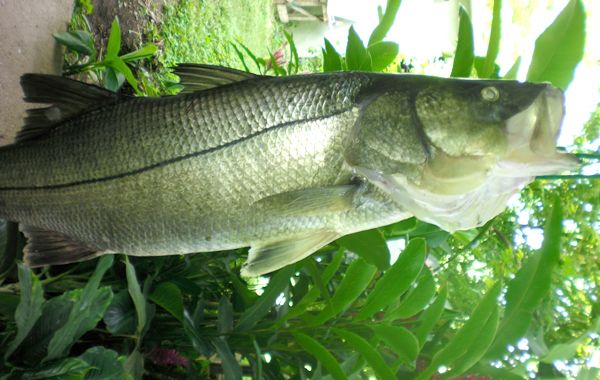 Check out this beauty that dazzled his son Dario: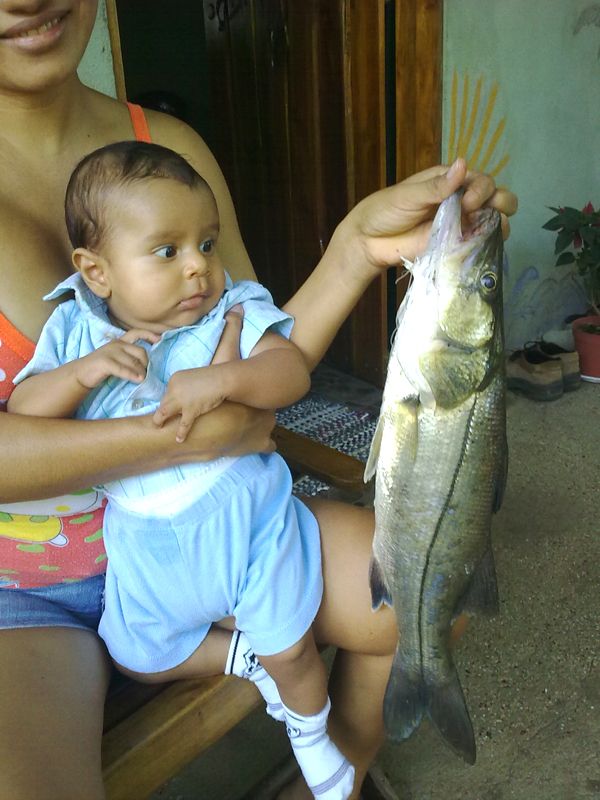 Get used to it buddy…Daddy is a fisherman!