March 20 was Matty and Jack's turn on the Wanderer, and a special day for Captain Jack. He was the main man on the  Wanderer Construction yet this day marked his first time back on the boat he built.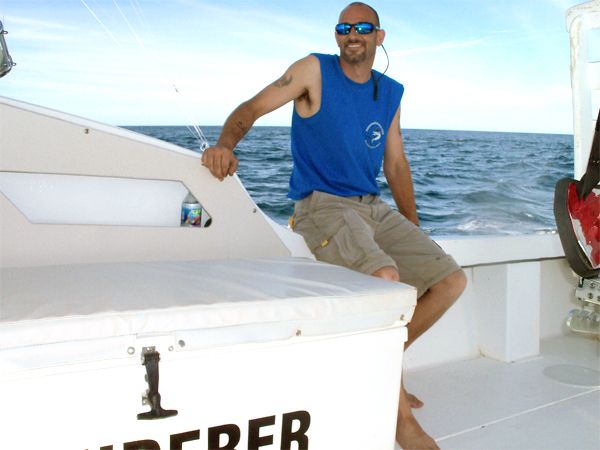 Satisfied with the boat's health after a year in the water, we stayed inshore in the morning to load up on more Yellowfin than we knew what to do with.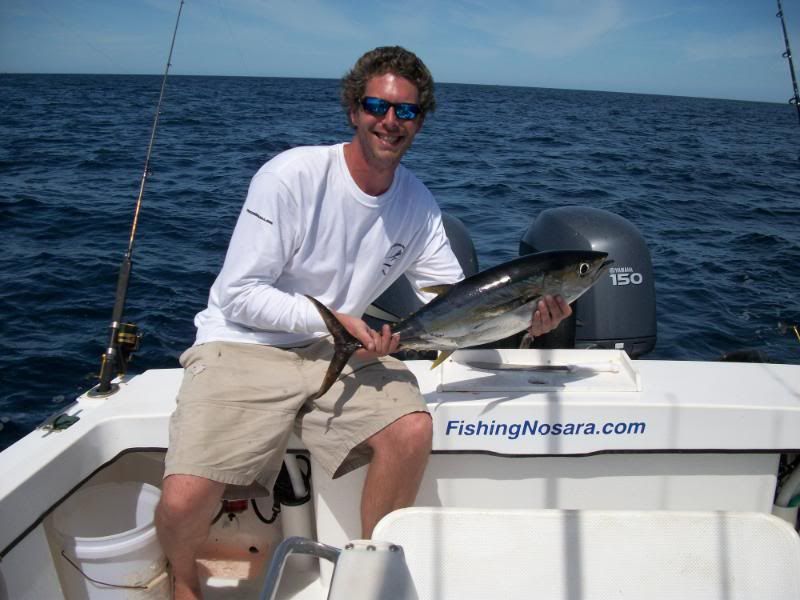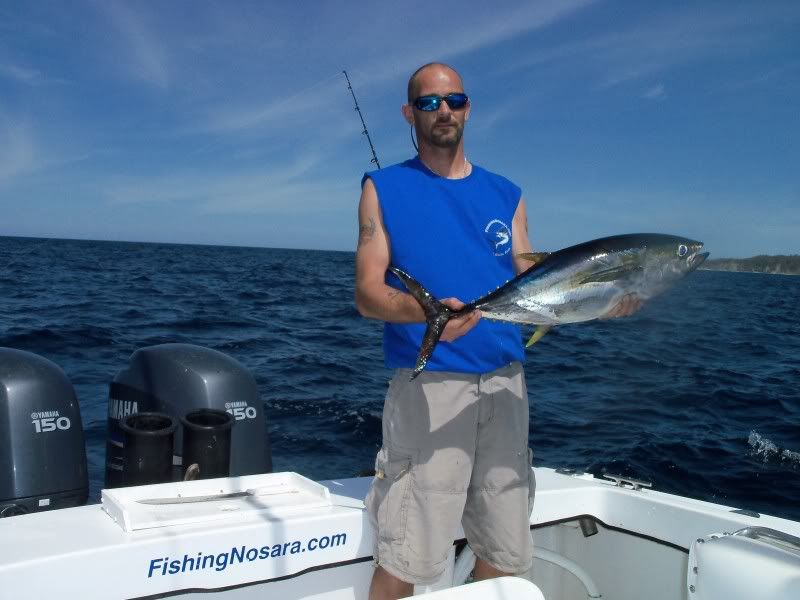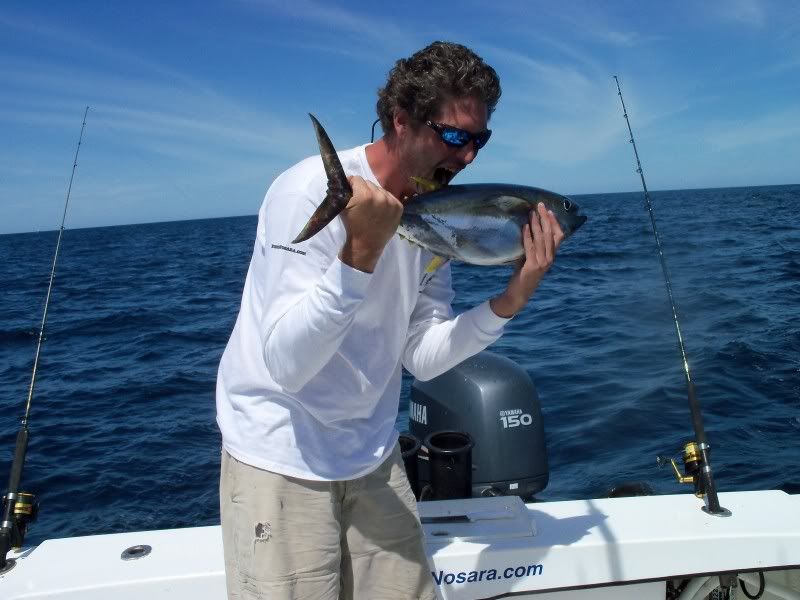 At noon they were joined by Craig and William Kidd of North Carolina for some offshore trolling. Mr. Kidd reeled in this magnificant Dorado estimated to weigh 50 lbs. The strike came just before 5 pm…Long day, but well worth the wait.