It's no secret around here that Javier is the man when it comes to land-based Snook fishing. On Friday our new friend Christoper Santore and his girlfriend went to the river mouth early in the morning looking for these tasty fighters.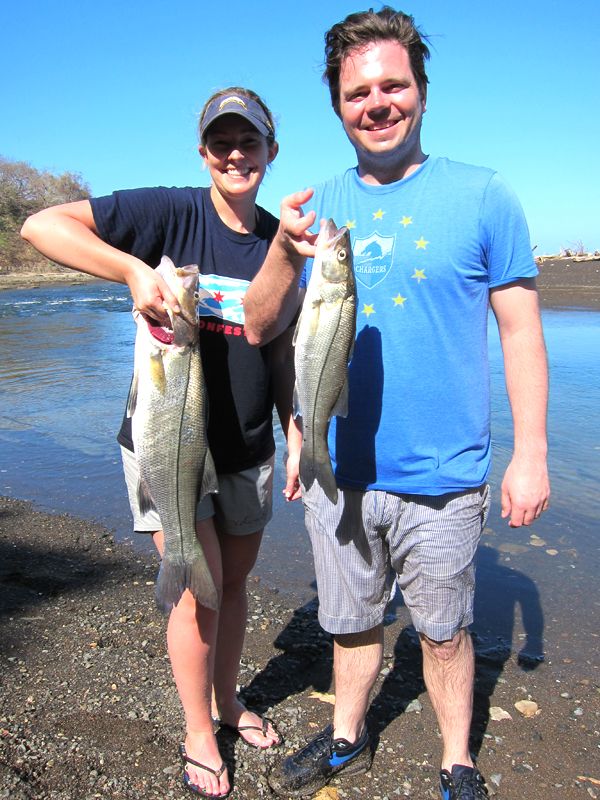 They found a small 3lb. along the beach, then headed inland up the river bank. Before too long they had a meaty 12 pounder on the line and pulled it in all the way to the dinner table.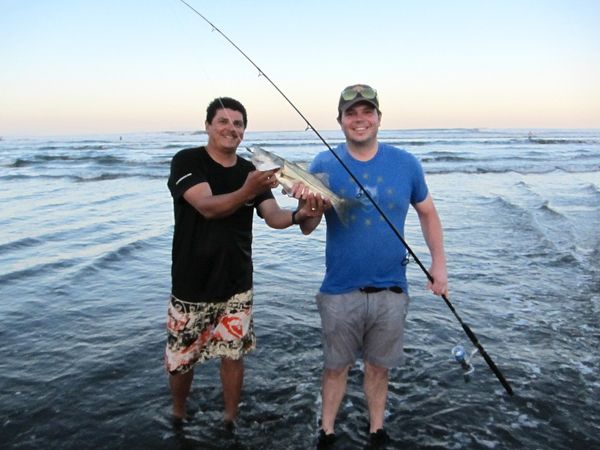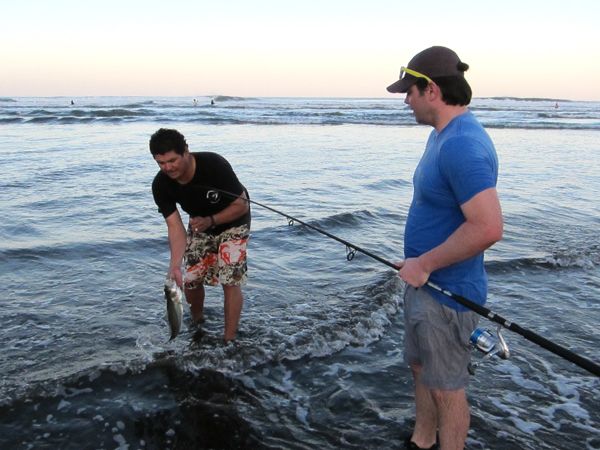 They also found this Sting Ray in shallow water which Javier seems unafraid of.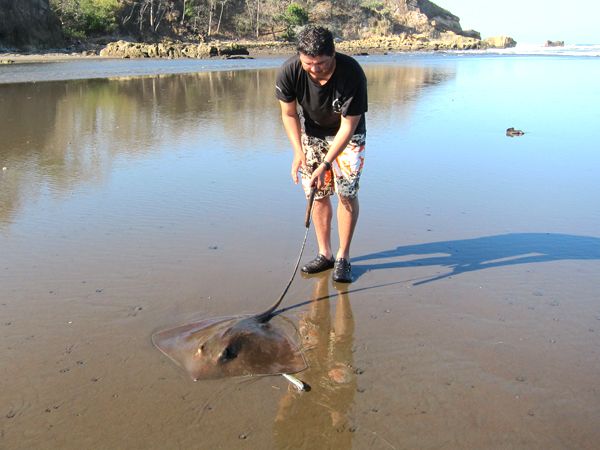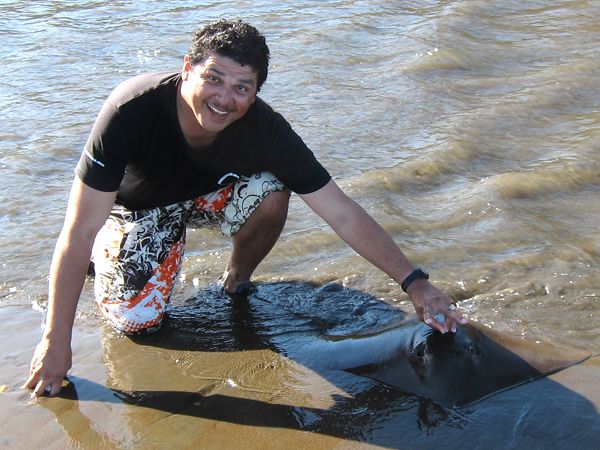 All in all it was another excellent Snook Hunt with El Jefe Javier Hernandez!