After a week serving as the spotter mate on the Wanderer, Captain David was back on the barroom brawler on November 15. FishingNosara Hall of Fame alums Chuck Darner, Bill Wilderotter, Ronnie Dorsett and Jerry Newman were back in Nosara with aspirations of more legendary fishing.
They joined Captain David on the Explorer for a great half-day of action along with newly-minted FishingNosara team member Carlos.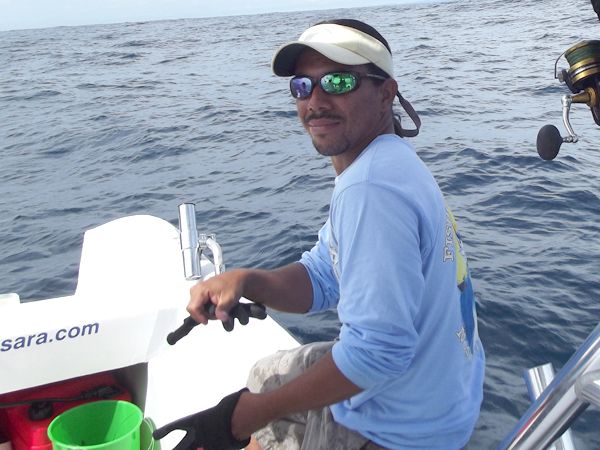 Our newest mate has a lifetime of experience on these waters, is an excellent boatman, and to quote US Representative Craig Sutton, "has the best eyes I have ever seen!"
There have been so many great performances from Jacksonville, FL fishermen down here in Costa Rica that the fish let out a groan when they see anglers wearing the logos of the Jacksonville Offshore Sportfishing Club and Greater Jacksonville Kingfish Tournament…the fish know that it's about to be a long day.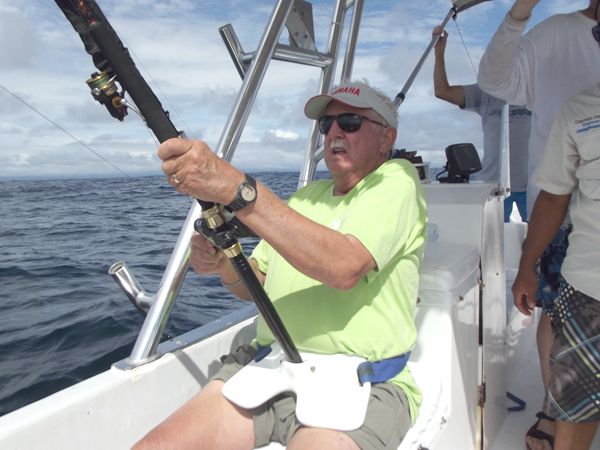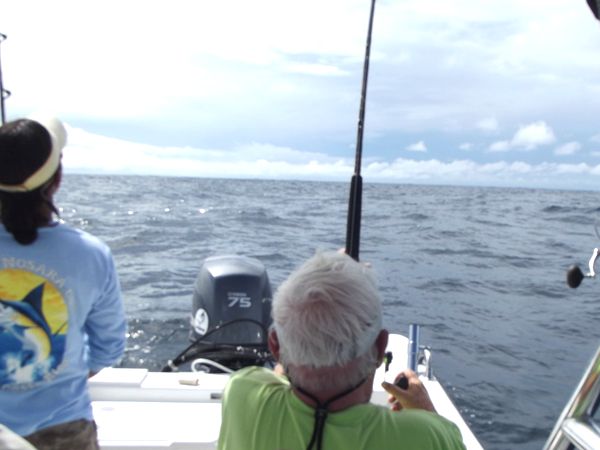 Bill Wilderotter released a nice Sailfish and just missed on another one. For the dinner table Chuck Darner boated a big green 40lbs. Dorado; excellent catch considering that the boys were just at the beginning of their week in Costa Rica…no need to hit the fish market!