Chuck Darner and Bill Wilderotter finished their week of excellent fishing with Captain David and Mate Pipio on the Explorer and they dialed up a fish feast for the ages. David kept the barroom brawler on the fish while Pipio broke in the new forward casting platform…the result was a cornucopia of marine eatin'.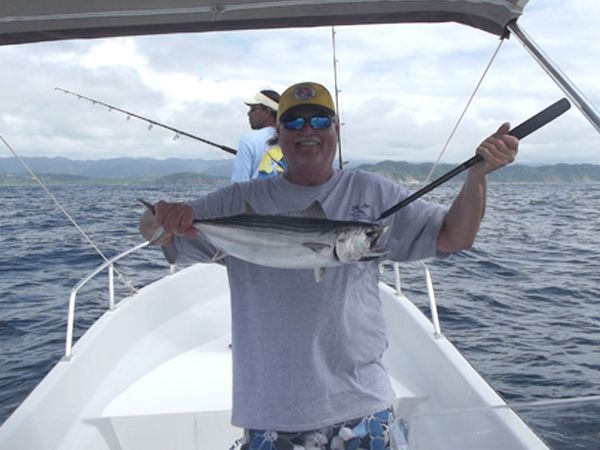 They started at 9am. The first fish was a 35 lbs. Dorado, then they backed that up with a 25 lbs. Cubera Snapper, a 25 lbs. Amberjack, and a nice White Tuna.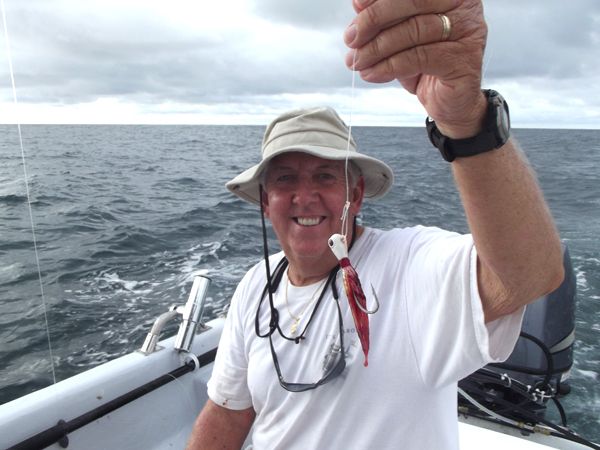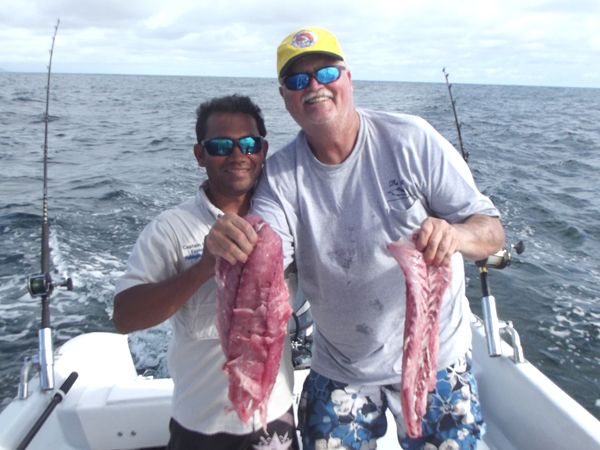 The Jacksonville anglers finished off their trip by adding a Macarela, two Jack Crevalles, and four beefy Bonitas. Excellent end to an amazing week in Nosara…these guys are on top!