Fred Schramm and Eddie McGowan were kicking some fish butt all over the reef on from May 5 to May 17 with Captain David on the Explorer. Lots of Tunas in all varieties: White, Black, Yellowfin…the action was so hot we thought they might catch a can of Albacore!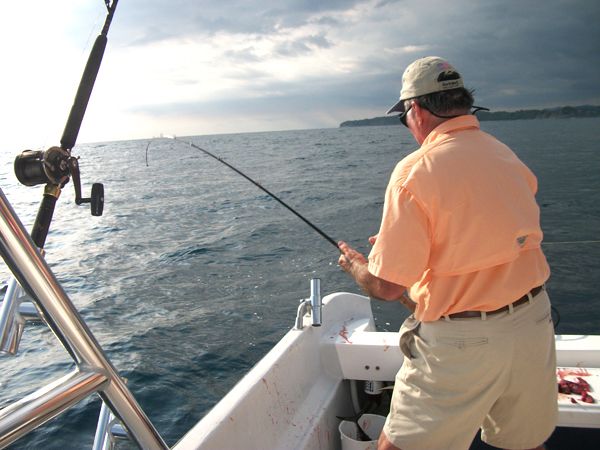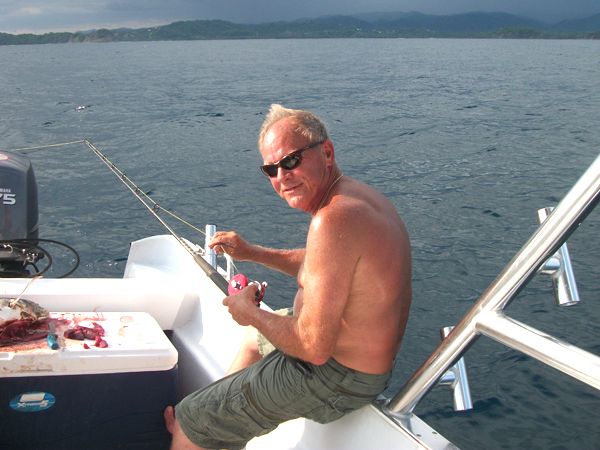 Freddy and Eddie fished the next day with slow action, then on May 7 it picked up in a remarkable way. Captain David put them on the fish and they kept the decks bloody from start to finish. They hit shore with ten Yellowfin Tunas and ten Jacks in the fishbox. All the fish weighed over 15lbs., with a few of the Yella Fellas in the twenties.
Fantastic fourth day of fishing on May 9 with Captain David; as if their previous assault on Yellowfin tunas wasn't enough, they boated twelve more of the meaty Yellow footballs on this trip. This 45lbs. Cuberra was the perfect finish to another great trip.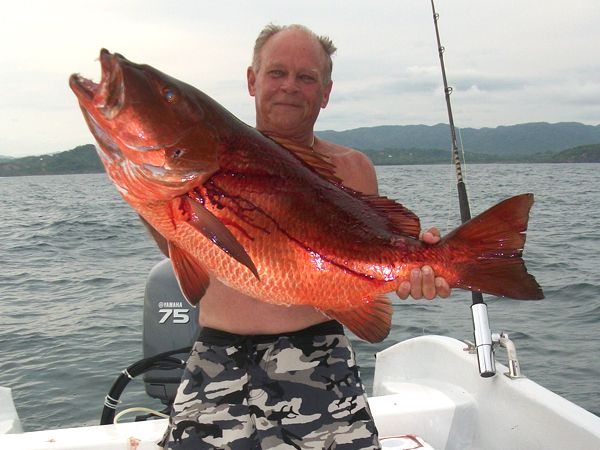 Fred Schramm and Eddie McGowan would not give these fish a break! On their fifth day of fishing on the Explorer they caught five more Yellowfin Tunas and another nice Cuberra Snapper; the big red Buick was estimated around 35lbs.
Freddy and Eddie came back on May 17 for a victory lap on the Explorer. They did their typical awesome work on the reefs and nailed another nice Cuberra Snapper and one of the largest Rainbow Runners we have seen this season.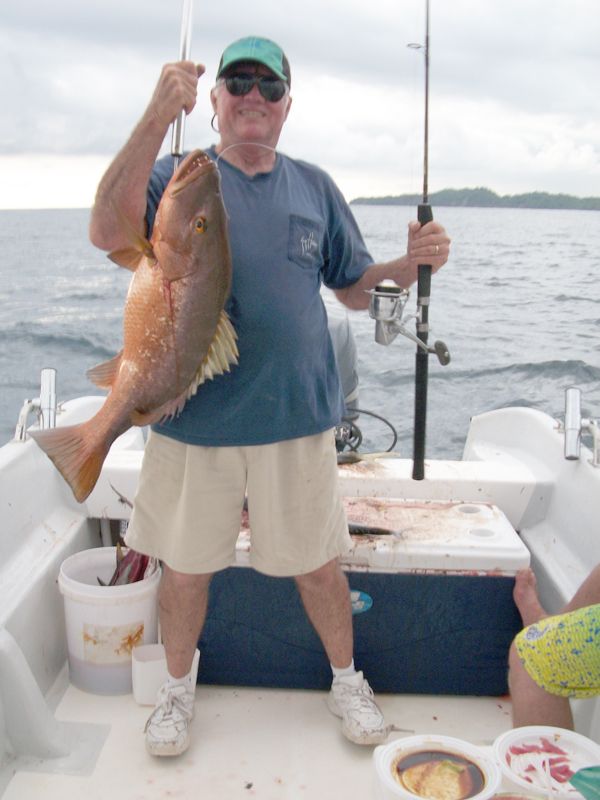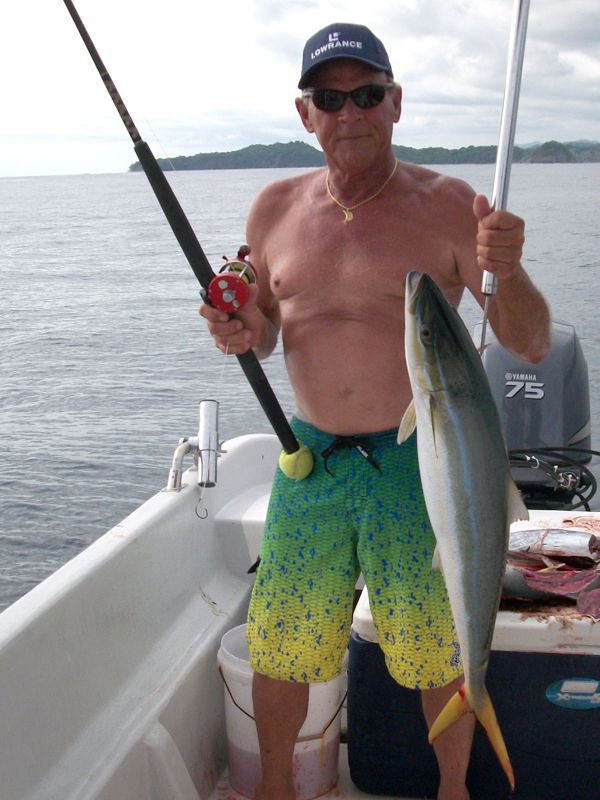 Regular readers of this report know that Captain David has a great affection for loudly-colored boardshorts, so you know he was a fan of these Dorado shorts. Great catches by Fred Schramm and Eddie McGowan on a long week of excellent action.