It was an awesome pleasure to welcome two of our best old friends to the Explorer for an unforgettable day of billfish action. Greg Saig and Tommy Rady are co-founders of Salt Life and have been surfing and fishing around Costa Rica for as long as we can remember.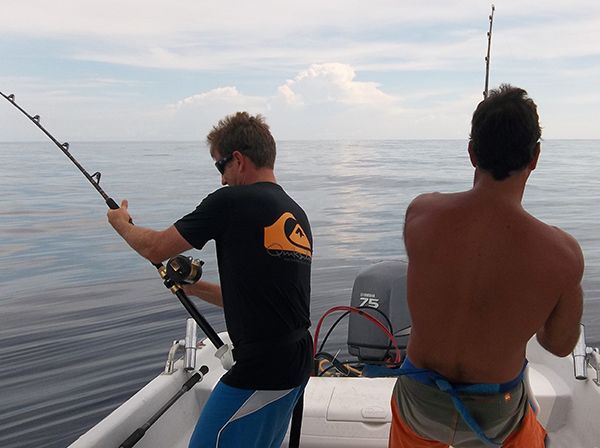 r
They booked Captain David and Mate Carlos for a half-day afternoon trip on the Explorer and hooked up their first Sailfish just after 1 pm.
Greg and TR followed up this release with two more mighty Pacific Sailfish releases plus they had a battle with a big Blue Marlin. They didn't best that beast, but still a three-Sailfish release day is none to shabby.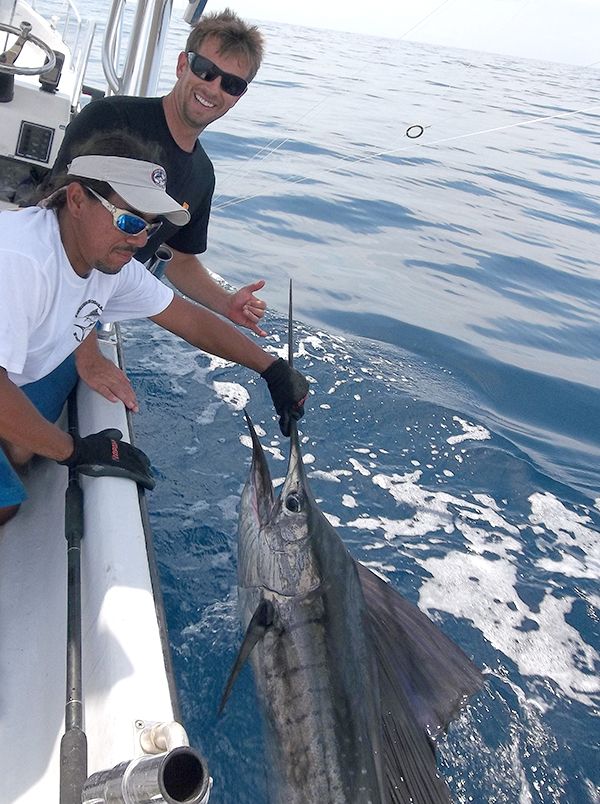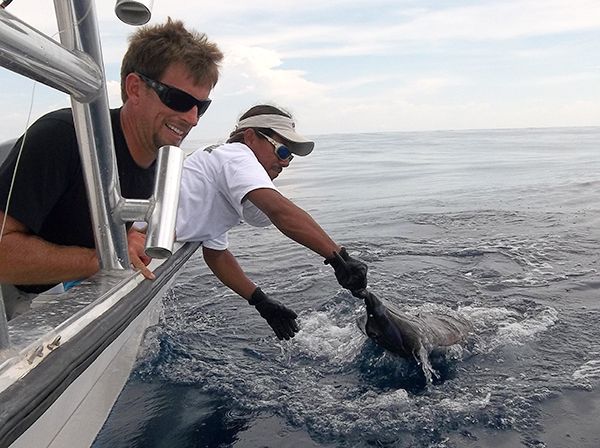 This water looks so good that it is hard to believe that in a week we will be pulling the boats for the off-season. Conditions were that of a tranquil lake out in the Pacific Ocean on this day.