The Wanderer was pleased to welcome Jack Thames and his group from South Carolina for some inshore fishing on June 21. Jack is a very experienced angler and Captain William kept him on the fish with the rods bent.
First, Mr. Thames took advantage of the schools of Rainbow Runners that have been swarming through the area the last few days. Then one of the deep lines ripped off and the telltale red flash meant that the mighty Cubera Snapper had thrown down the gauntlet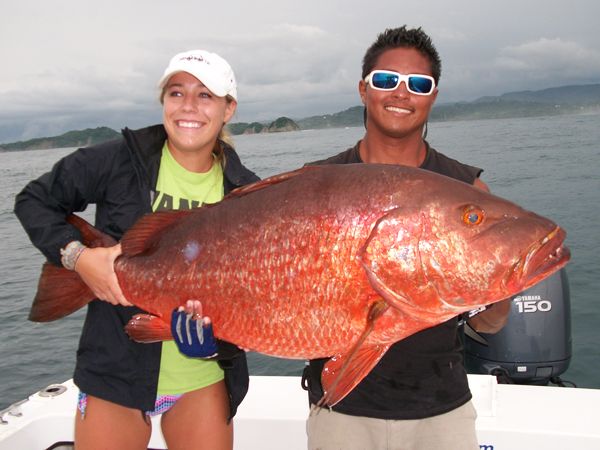 Mr. Thames outlasted the big red Buick and was treated to a 60lbs. Cubera Snapper. Later in the evening they boated another great Cubera Snapper, though not quite as massive as the first.