The next morning was family fishing time for client Paul Tyler on the Explorer. They caught a pair of Bonitas on the devastating planer/spoon rig then anchored up to the reef to find some good eatin'.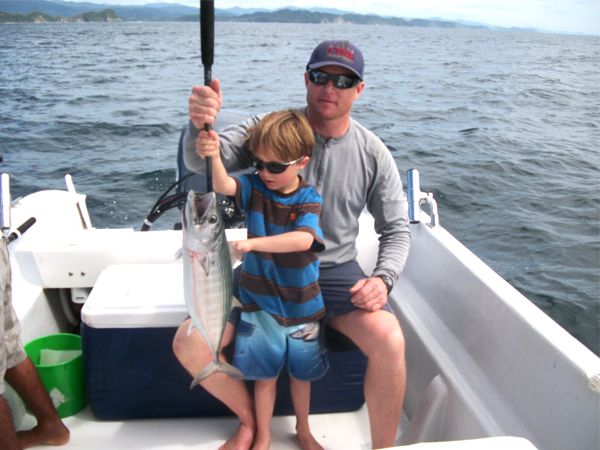 The Jacksonville, FL angler and his family ripped in four awesome White tunas in a very short time. These tasty delicacies make for some of the best sushi in the world.  They also nailed this excellent Jack Crevalle.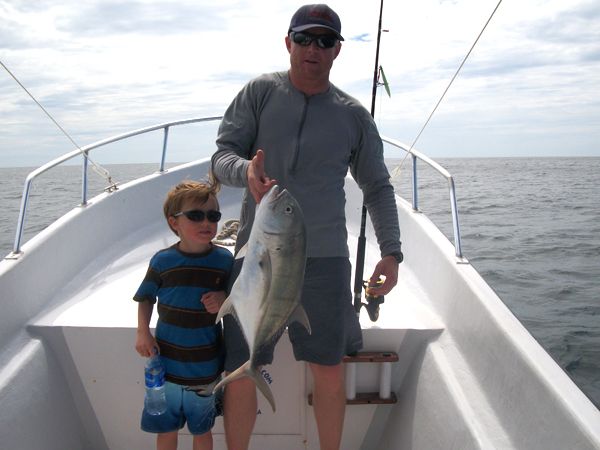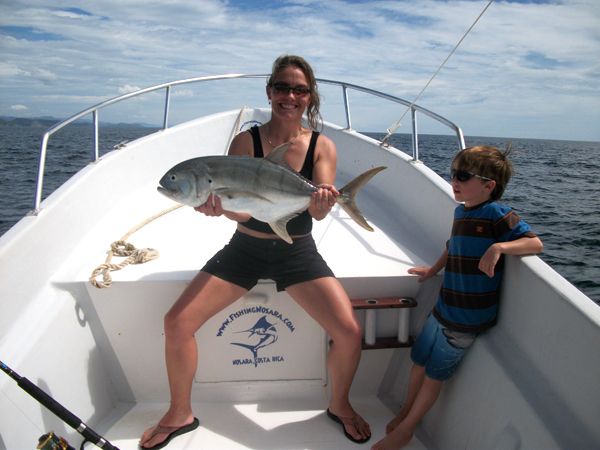 Great work by Mr. Tyler and the indefatigable Explorer.
On November 27 Captain David welcomed client Ian Raymond to the Explorer for a combination snorkling-fishing trip in the afternoon. It was a productive day highlighted by five tough little Needlefish on ice.
Then another great family came along on November 30 and had a fantastic trip on the Explorer. More Dorado, more White Tunas, and more big smiles from happy kids. Great work muchachos!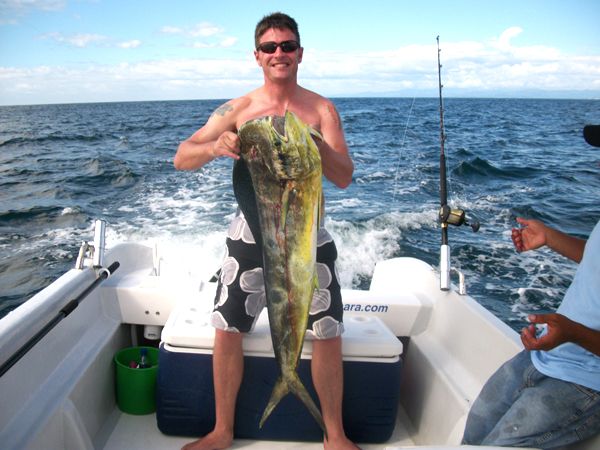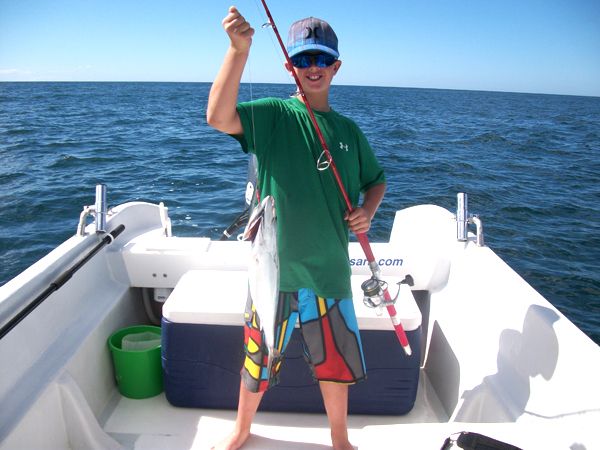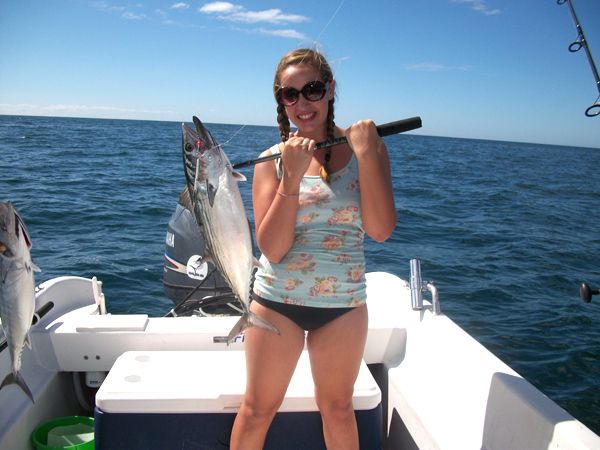 On December 2 Captain David parked the Explorer on a nice pot of Dorados. Yummy sandwiches and steaks from these lovely Mahi-mahis and another great report from the excellent Super Panga.