What a great trip for Colorado angler John Betz! He and the wife put in the hours necessary for bill fishing success and their temporal investments paid huge dividends.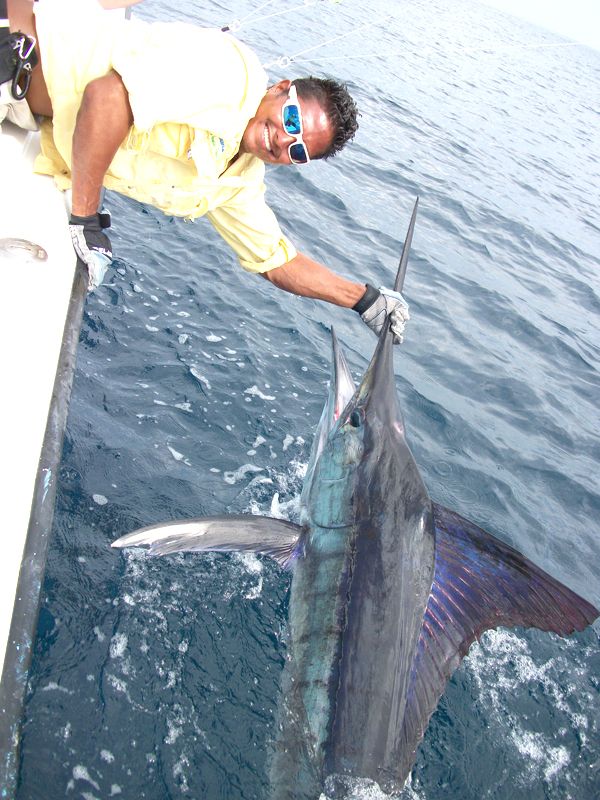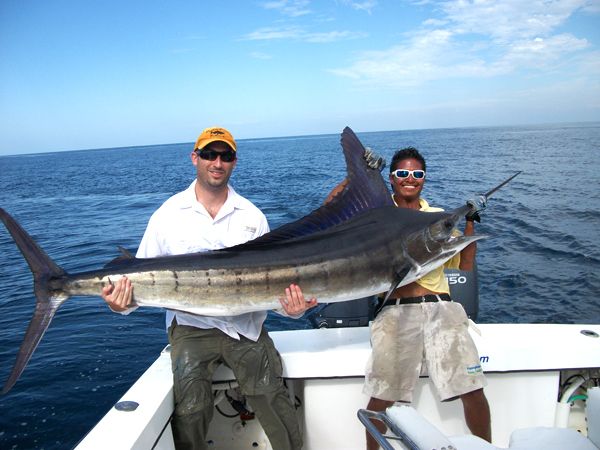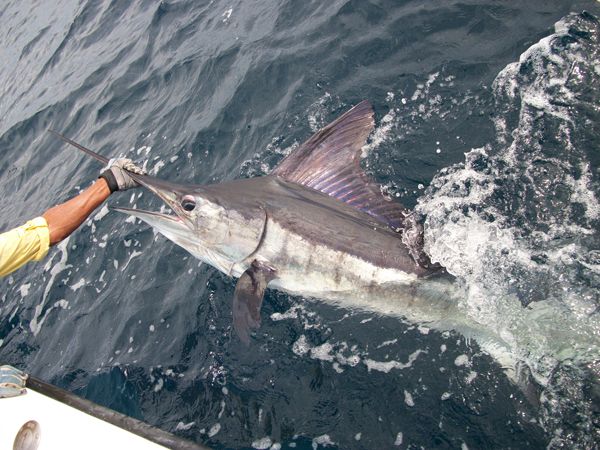 The highlight of the trip with this incredible Striped Marlin (safe released as always), but Mrs. Betz backed up that monster with a beastie of her own: this beautiful Pacific Sailfish.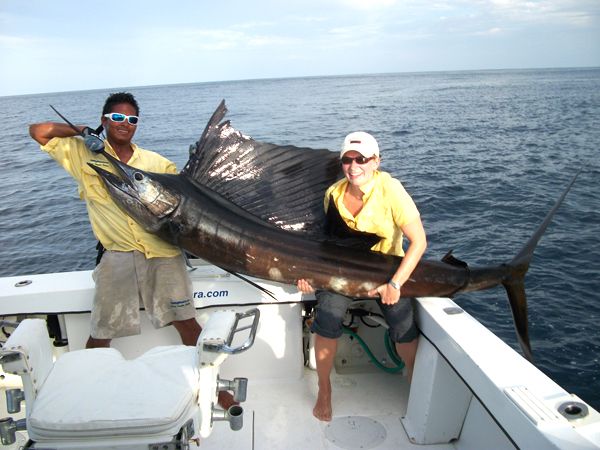 Another fantastic trip from Captain William and the world-famous Wanderer!