Unwilling to give the fish any mercy, Chris Landis and Chuck Powell booked and additional day on the Wanderer on Sunday and turned in a performance that tops both of their previous days.
Once again they had two Sailfish come up about 9am, then more in the afternoon. These anglers really have the Sailfish figured out as they added two more excellent releases to their scorecard.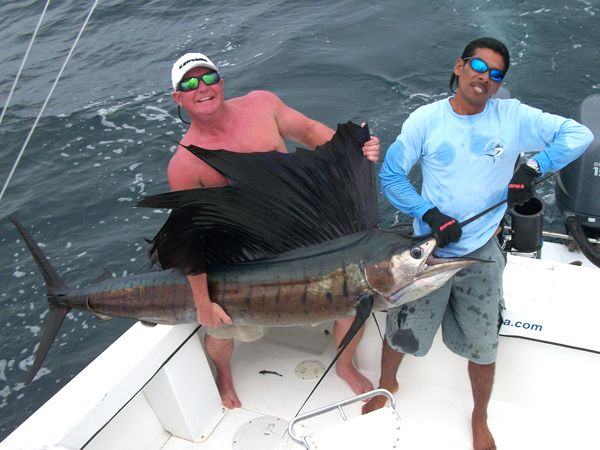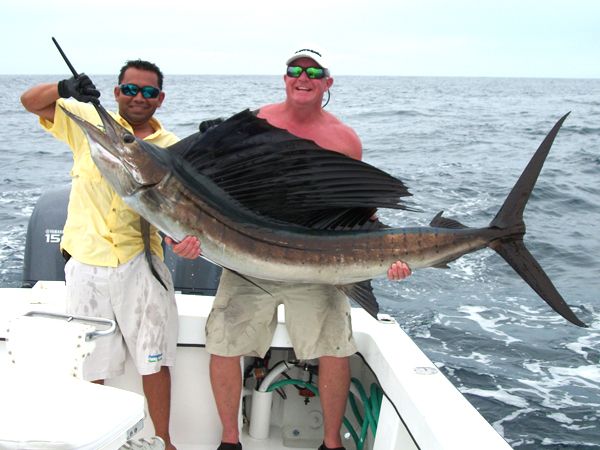 Captain William found a school of dolphins and Chris started whacking them on a top water casted 'El Popper'. Once the bite cooled off the boys deployed the trusty cedar plug to finish off the school of Yellowfin Tuna.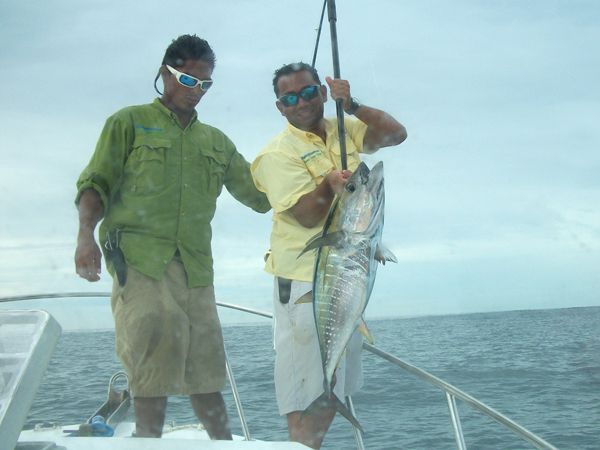 By the end of the day they had boated 15 Yella Fellas. Excellent haul by Chuck Powell, Chris Landis, and the mighty Wanderer.