Susan and James Lewis have been burning the candle at both ends in Nosara this week. They fished on the Explorer, Adventurer, and Wanderer plus joined Javier for the exotic Horseback Mountain Tour.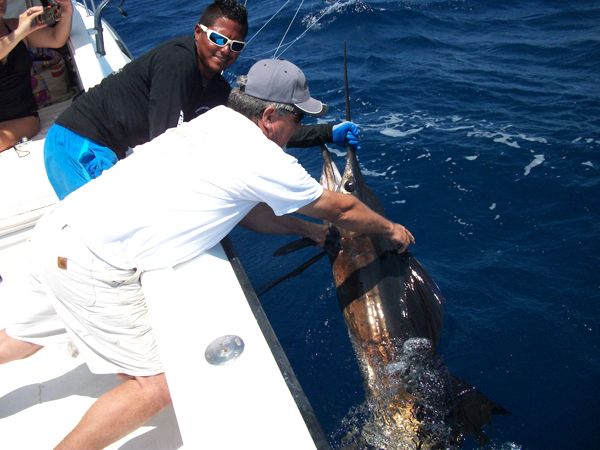 The highlight of their fishing adventure was this massive Sailfish released with Captain William on the Wanderer. The winds were blowing hard and made offshore fishing a bit difficult, but the mighty blue beauty stood her ground against the wind and still managed to hook up this nice fish.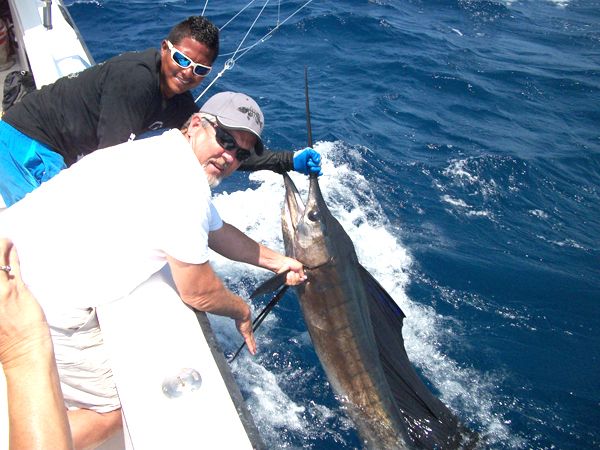 Great work by a fellow Jacksonville angler on the flagship Wanderer.