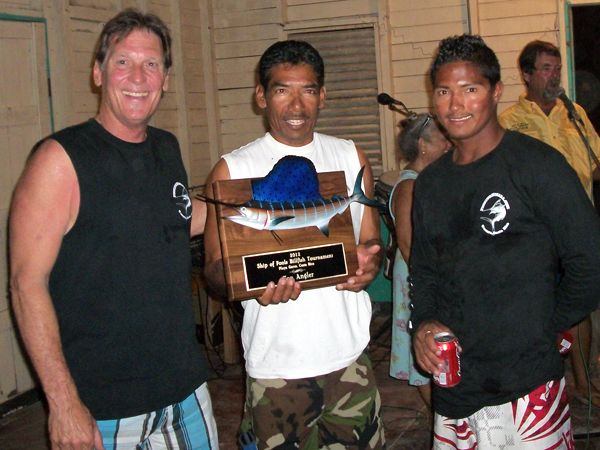 Fresh off of their Top Angler award from the 2012 Ship of Fools Tournament, Captain William and First Mate Alex of the Wanderer aimed to keep the good times rollin' for client Darren Godes and his family.
This crew has set a new standard for sportfishing in Costa Rica and they are deserving the title of best boat in the bay.
Nosara was drenched by rain overnight so getting the Godes posse to Garza was a bit tricky, but once they left shore the weather was clear and the fish were stirred up from the influx of new water.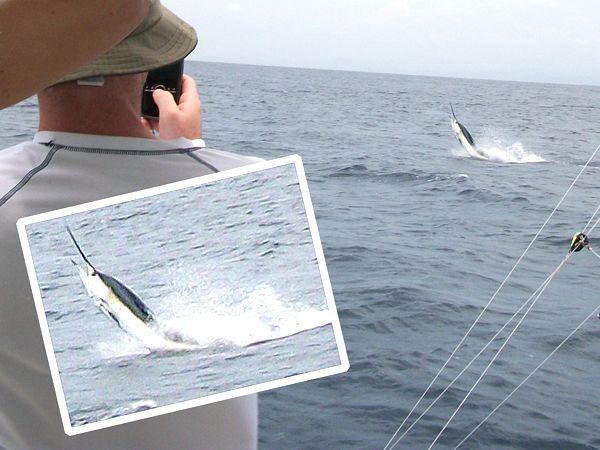 This Sailfish was hungry and at 11:30 bit into the wrong ballyhoo.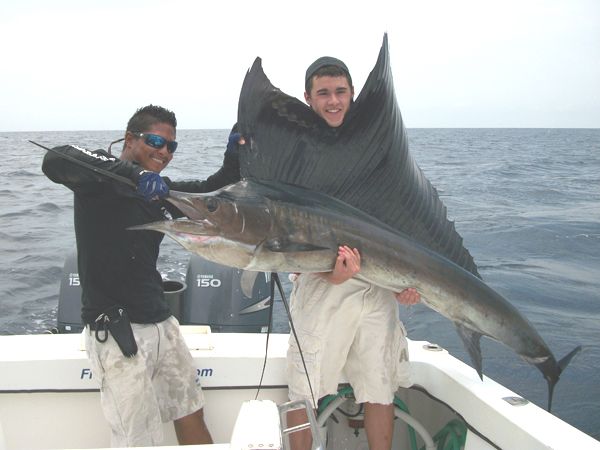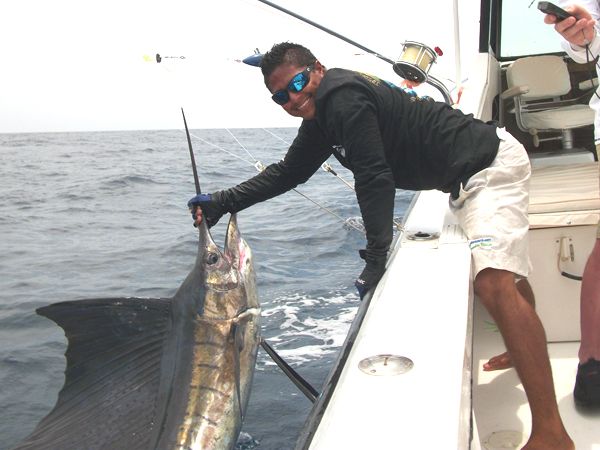 The fight was furious but short, with this monster being safely released 11 minutes after hook-up…that's how the pros do it!
With the trophy fish released, the Wanderer went looking for dinner and found it in the form of this 35lbs. Grouper lurking around 250 feet. This tasty beast was on ice just before 2pm and was on the dinner table at 7pm.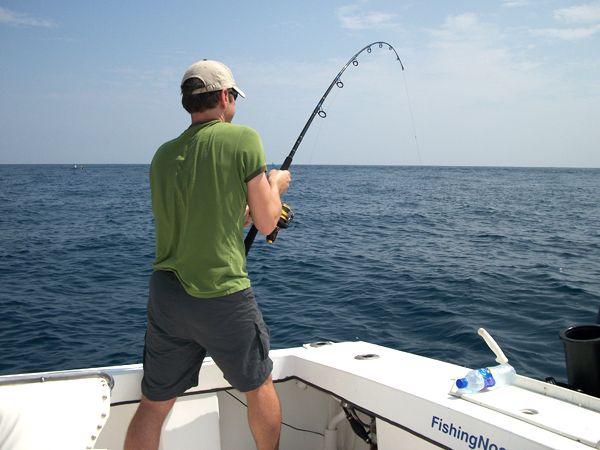 Great work by Captain William, First Mate Alex, and the Godes family on some great offshore action.