I love how our guys take 'days off' in Nosara…Cumi is the hardest-working member of the Nosara Paradise Rentals team, streched thin between driving to and from the airports, maintaining all of the Safari Carts, and managing all of the in-town transportation from Ostinal to Garza and all points in between.
How does this guy relax? Check it out: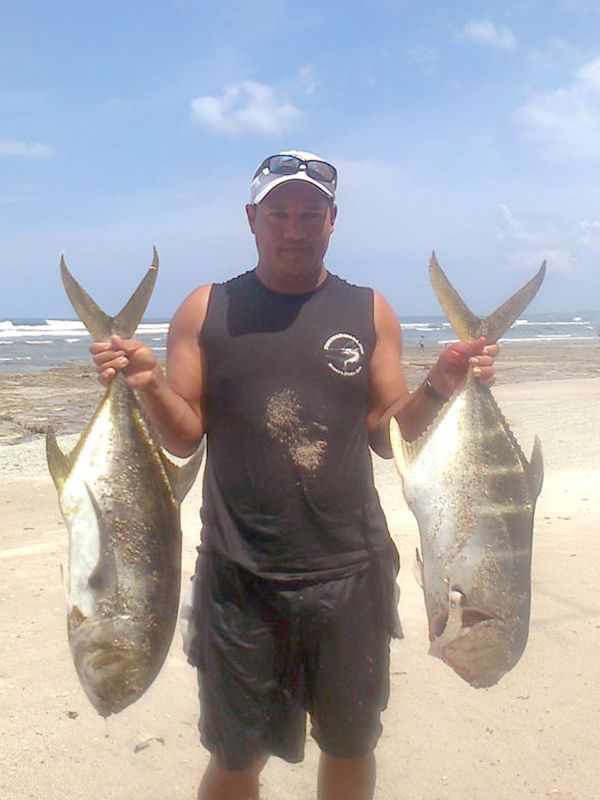 Looks like Javier has some competition at the Nosara River.
Great job on these tasty Permits! Ceviche anyone?