Jacksonville angler John Barrineau has brought the whole gang down to Nosara for a week of fun and fishing. Check out this amazing sailfish they caught on the first of three scheduled trips with Captain William on the Wanderer:
Later in the day they found another MASSIVE Sailfish, and this one was all Mrs. Barrineau's!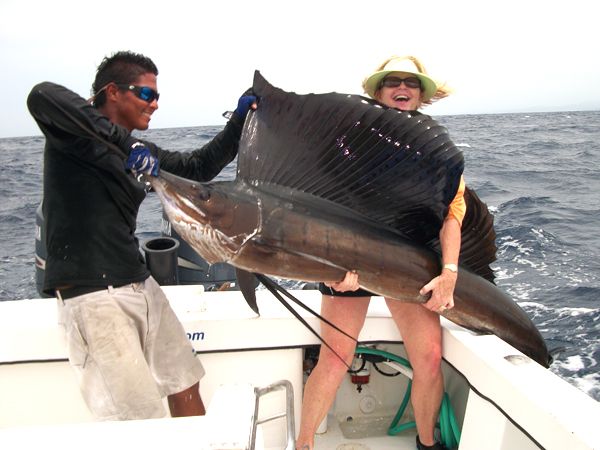 Finally Mr. Barrineau dug the hooks into a third Sailfish of the day, and this one put on a show that makes you think he is posing for the next T-shirt design: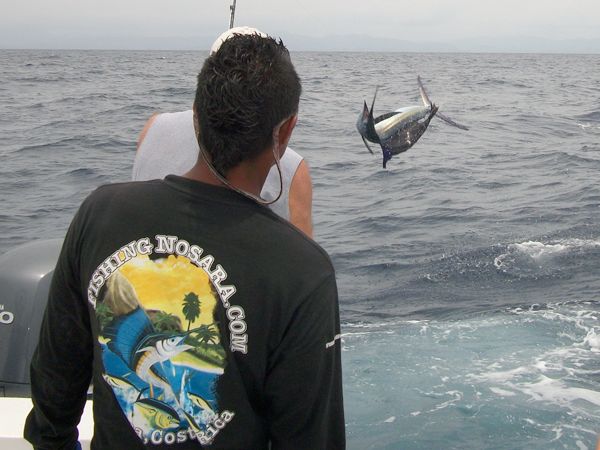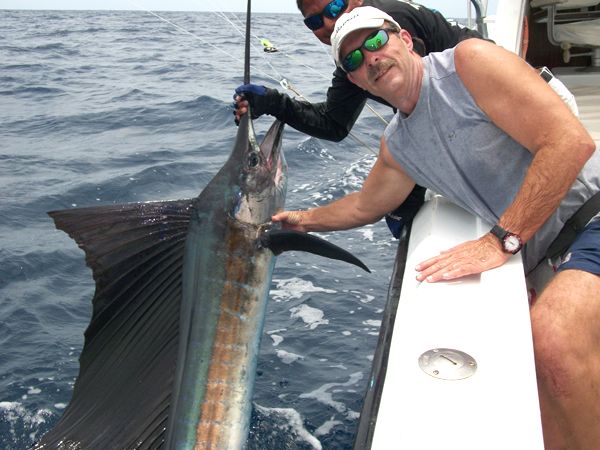 Excellent job on the safe bill and release by First Mate Alex as the mighty Wanderer continues to stay one step ahead of the elusive Pacific Sailfish…three up in the spread, three clean released, all in less than 5 hours!