Our new friend Ross Boyce is a world beating angler who comes to us from Brisbane, Australia. His email to us was so good that we've decided to reproduce it verbatim:
Great day yesterday, although nearly didn't get to go. Overnight Wednesday we had the obligatory thunderstorm but with the loudest and most continuous thunder I have heard in my life and the most intense rain here for quite a number of years in such a short time; so much so the bridge on the road to Playa Garza had water over the top of the railings. (In actual fact it was to the top, approximately 4 feet over the road.)
 
Left at 7.30 but because of the rain, the foreshore water was brown and full of debris for about a mile out or more which precluded us from any bottom fishing. So headed for about the 12-14 mile mark out to sea where the swell was varying from 6 to 10 feet. Absolutely no action for trolling from 8.30 to 11.00; by this time we were about 18 –20 mile out then Wham!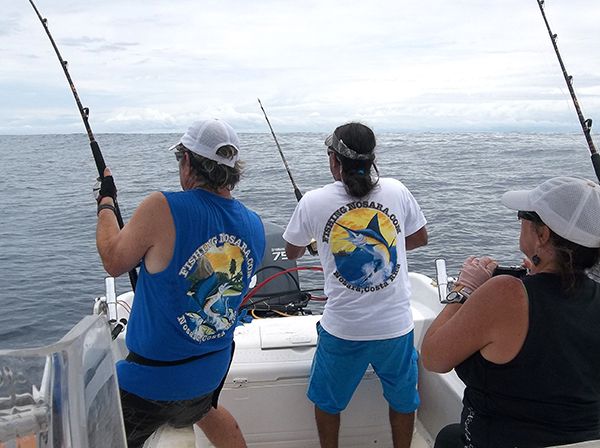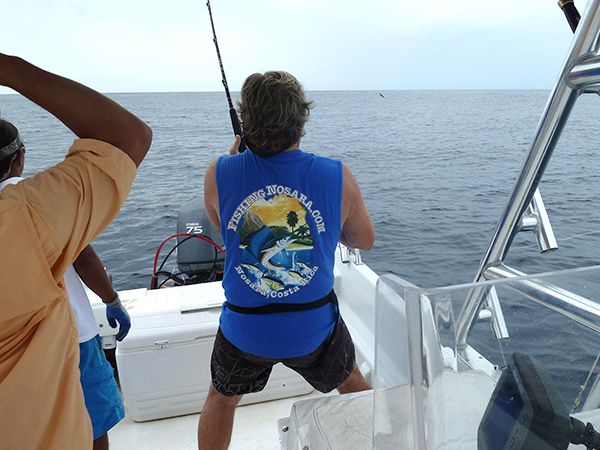 Absolutely full of action for the next 2 .5 hours – a total of 6 sailfish caught and released including two double hook ups!!! Huge adrenaline rush.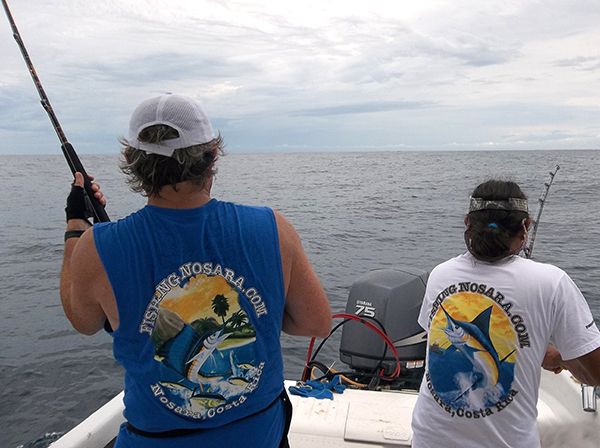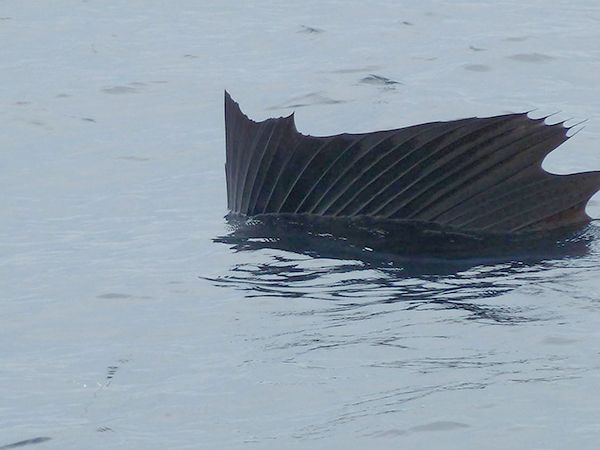 Carlos (deck hand) and Captain David were brilliant and professional in the execution of boat work, gear rigging and handling of the fish during the capture and release. GREAT JOB….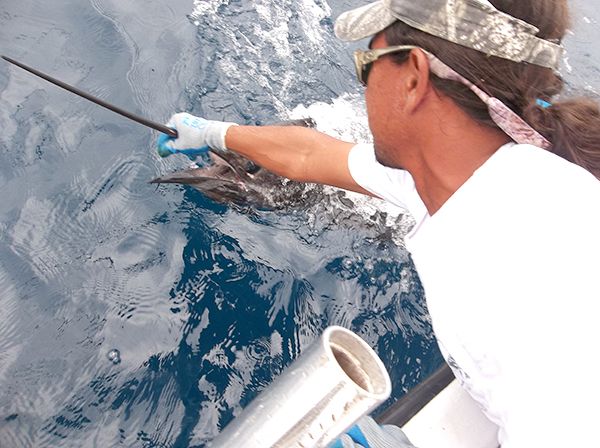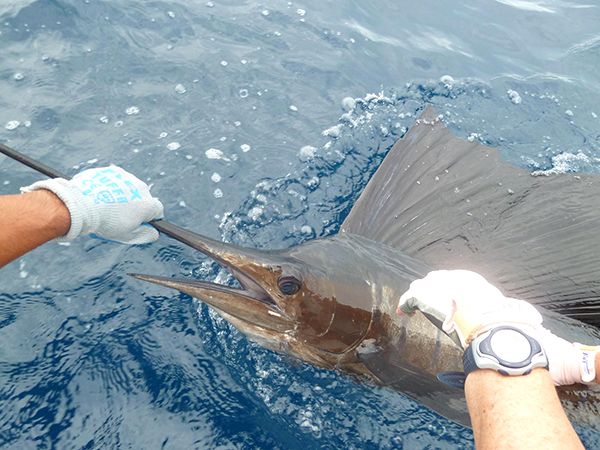 During the past 2 years I have charter fished on the Great Barrier Reef, other parts of Australia, King fish at Tairua East Coast of New Zealand, Yellow Fin Tuna at Key West Florida, and on this vacation Salmon at Quadra Island, British Columbia before coming to Nosara and can I assure you the operation here is First Class!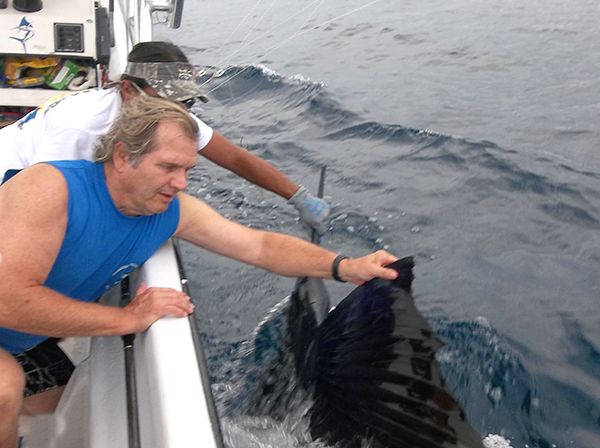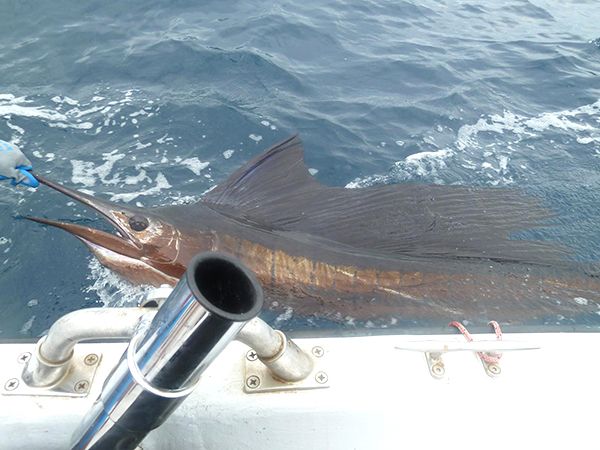 Further heavy rain and thunder are expected in the next 24 hours..so will have to wait on the weather for the next charter.
The last picture indicates 5 fingers of the number of fish; but my camera battery ran out..bugger.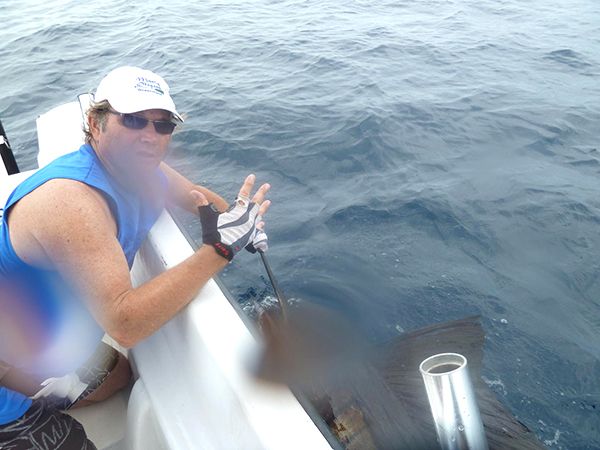 Ross Boyce
Manly, Brisbane Australia
currently in Nosara..August 31st