Mike Pearce had a wonderful afternoon half-day on the Wanderer and pulled off a double whammy: one fish for the trophy case and one for the dinner table!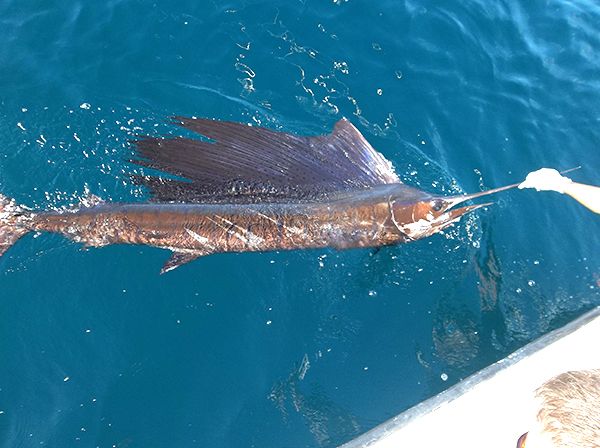 This 100+lbs. Sailfish represents the day's trophy, while this respectable 35lbs. Dorado should keep the whole group fed for the week and then some.
Great work by the flagship Wanderer and the unbeatable Captain William.