Becky and Andy Hogan just won't give these fish a break! After shattering expectations with her six billfish release day on the Wanderer, she and her group were back on the blue bomber for another run at the offshore game.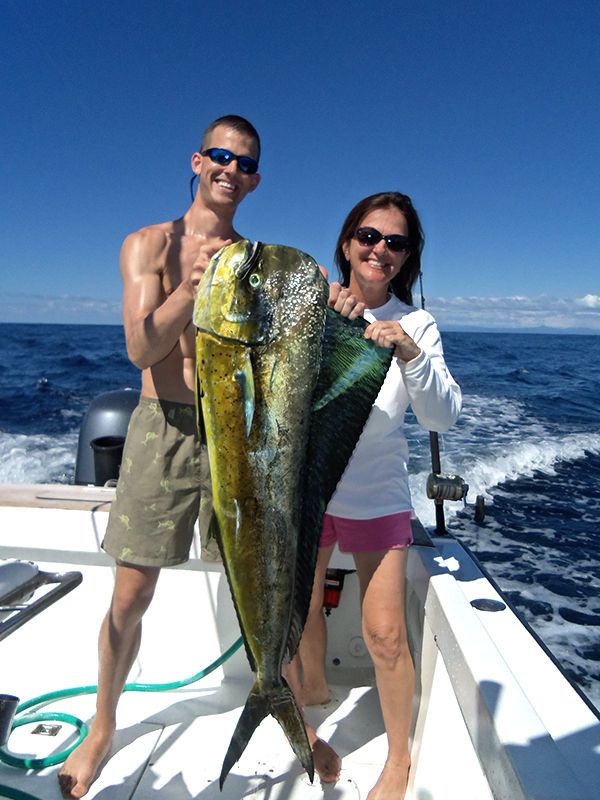 Young Andy just graduated from Med School and is about to begin his internship, and on this fishing day the waiting room was stacked up with Dorados. These Northeast Floridians put three in the box with the largest tipping the scales over 30lb.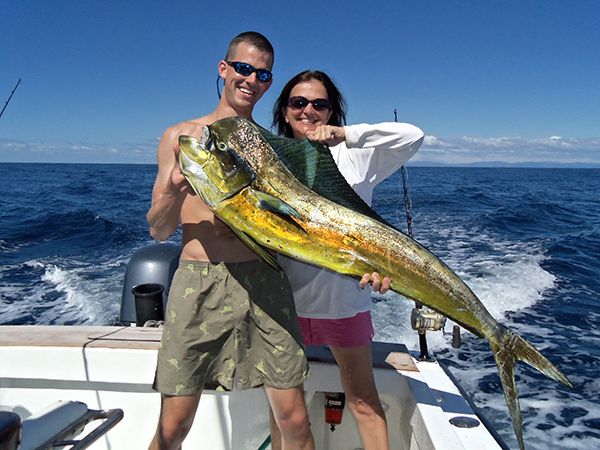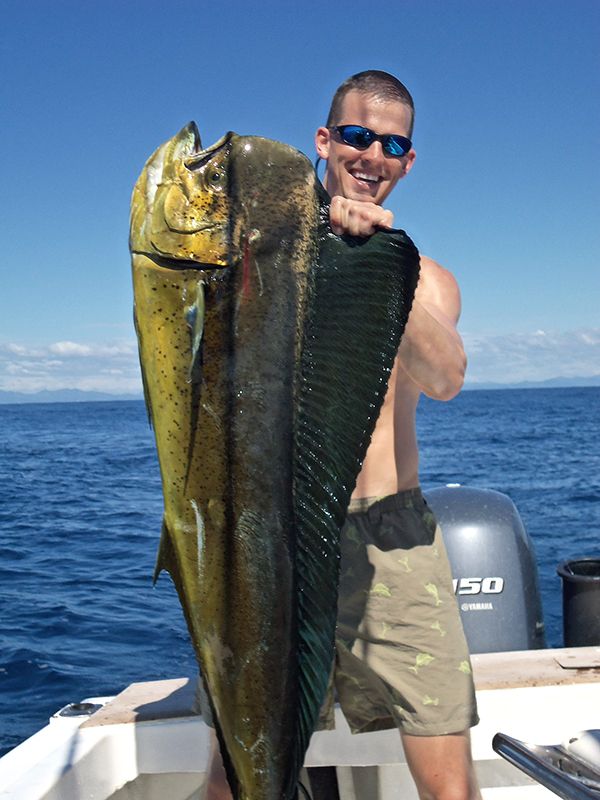 They also hooked up a 90lbs. Pacific Sailfish and once again released her after a vigorous 15 minute battle. Andy already fulfilled his bucket list with the Sailfish and Marlin releases on the 18th, so when this beast came calling he felt confident in performing the release himself.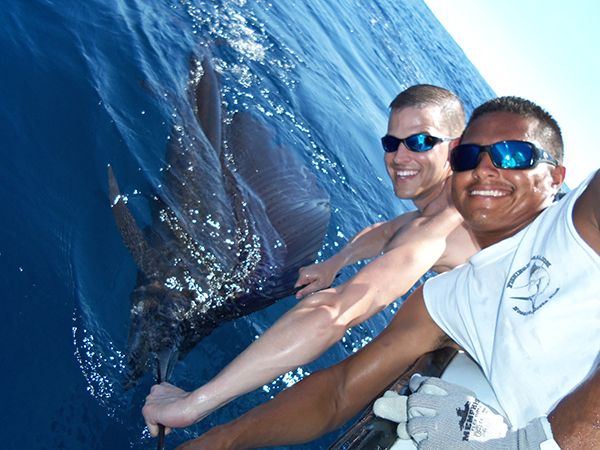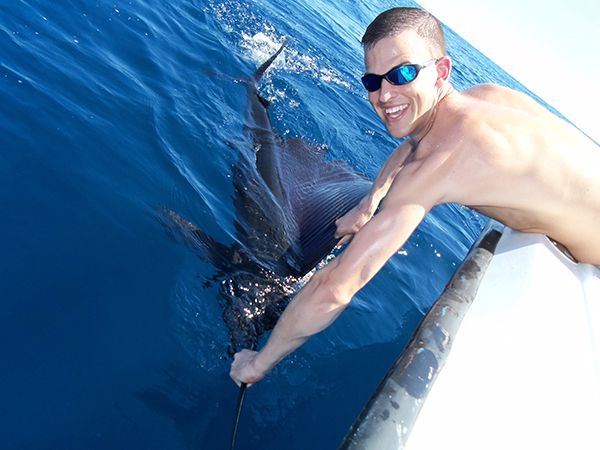 From hoping to see a billfish to handling a release…that's quite a turnaround in only 3 days. Incredible fishing performances by Becky Hogan, Andy, and the mighty Wanderer.