Senior Eduardo Berrios has become a great friend to FishingNosara over the last year since his first in early January 2011. To celebrate the New Year he brought three generations of the Berrios family to the Explorer and they had a magical trip.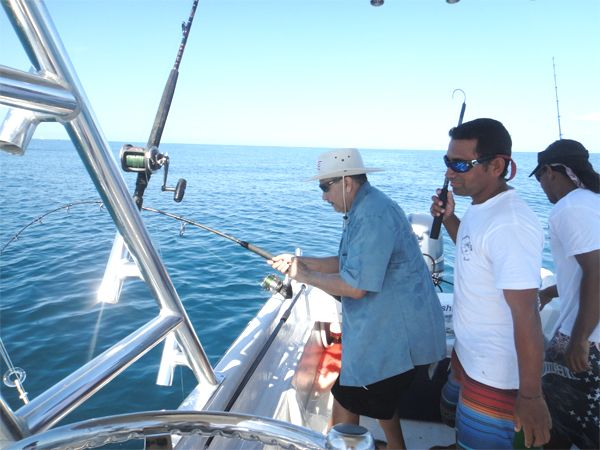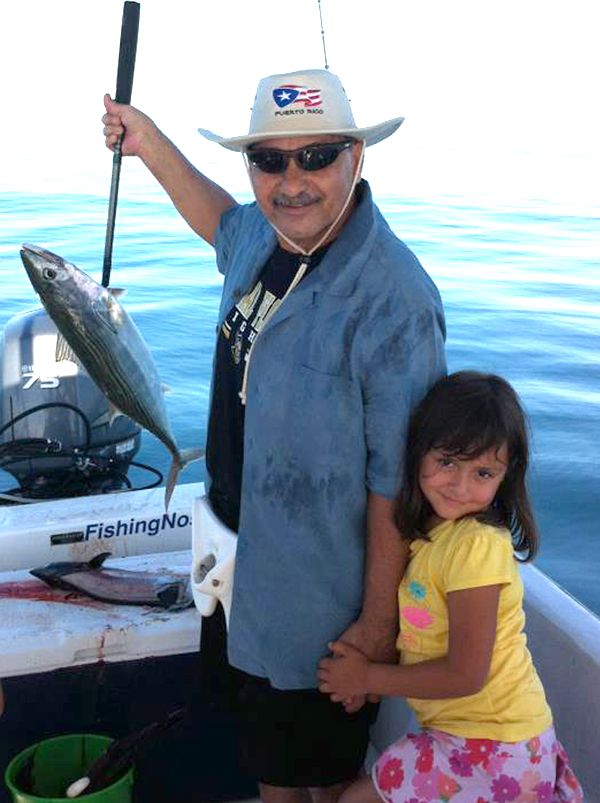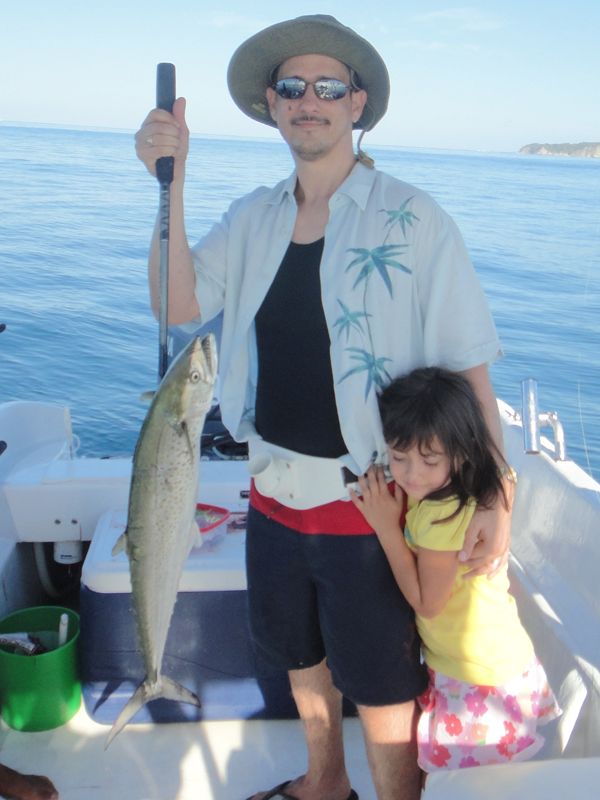 Captain David and Mate Pipio were honored to welcome Eduardo's father and daughter and show them a great day of inshore action. Throughout the half day trip they caught three White Tunas, a Cierro Mackeral, a 20lbs. Blue Jack, a Barber Snapper and eight Bonitos. That's a lot of rod-bending!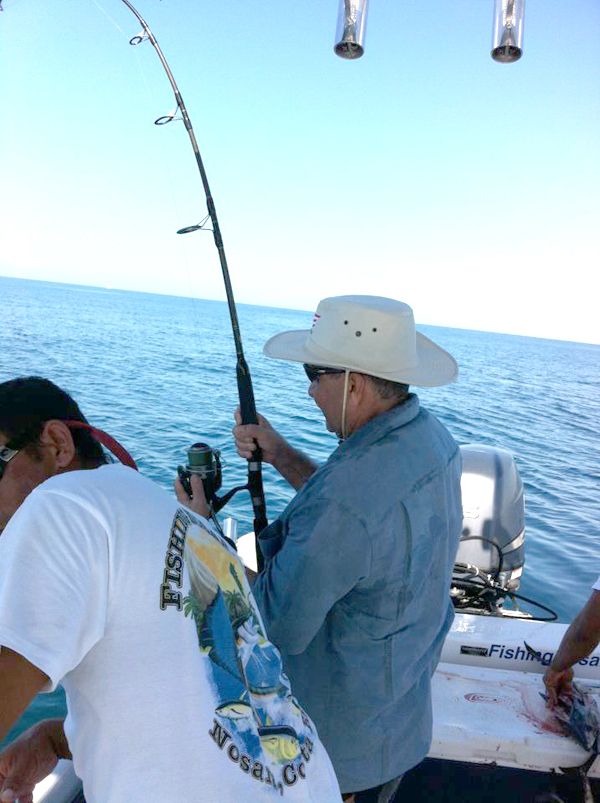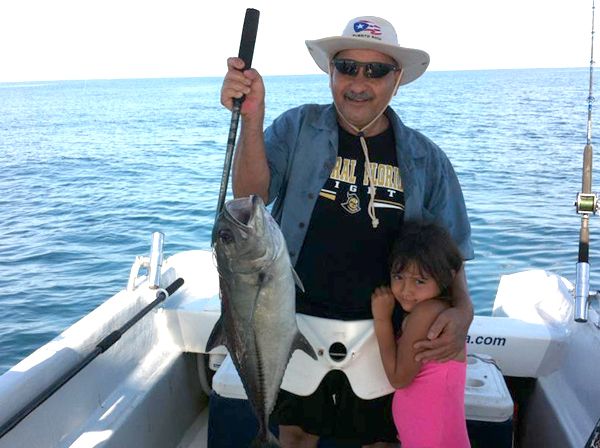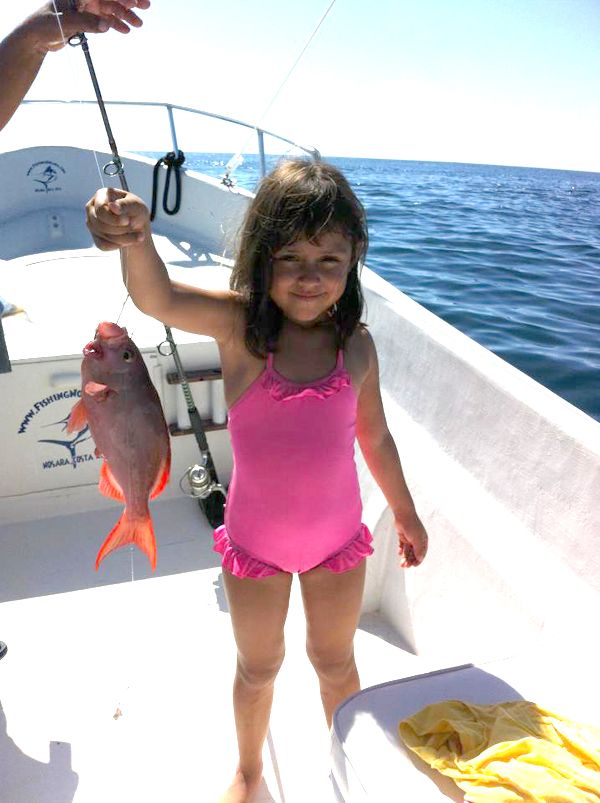 The highlight of the day was a 30lbs. Dorado that is unusually large for such shallow depth. Seems like he wandered inshore right into the Explorer's spread and Abullo Berrios knew exactly how to bring the big fish home. Great catches by all three generations of Berrios!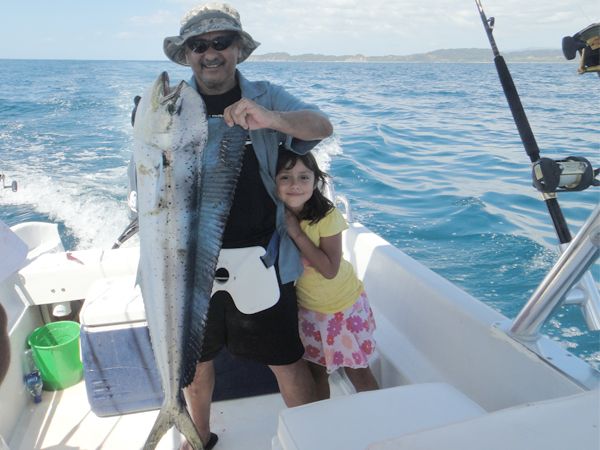 Check out the video that Eduardo posted to our Facebook  page from the boat! This 21st century stuff is getting out of hand folks.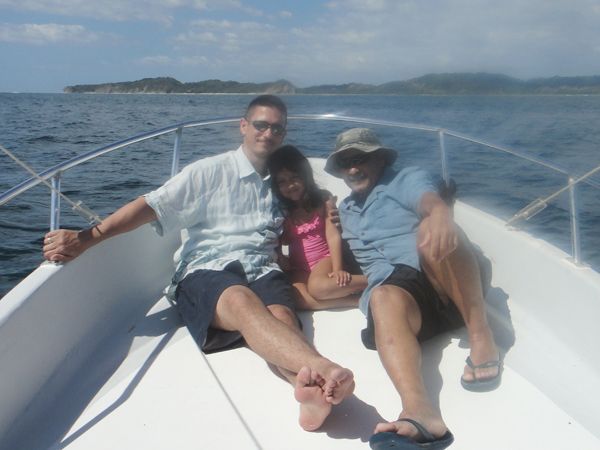 Surrounded by family and with excellent fish in the box; Great way to end a fantastic year for FishingNosara!