After releasing a big Blue Marlin last season, Ted and Linda Thompson returned to the Wanderer for a half-day of fishing on January 13 and once again did a little bill collecting.
First thing in the morning the Wanderer found a hungry Sailfish on the line and Team Thompson brought the behemoth alongside for a nice clean release.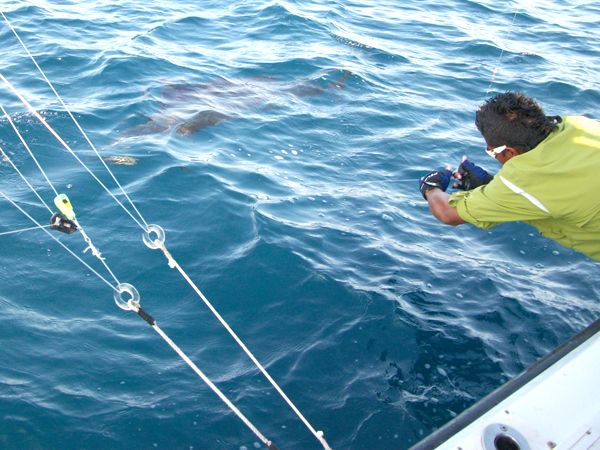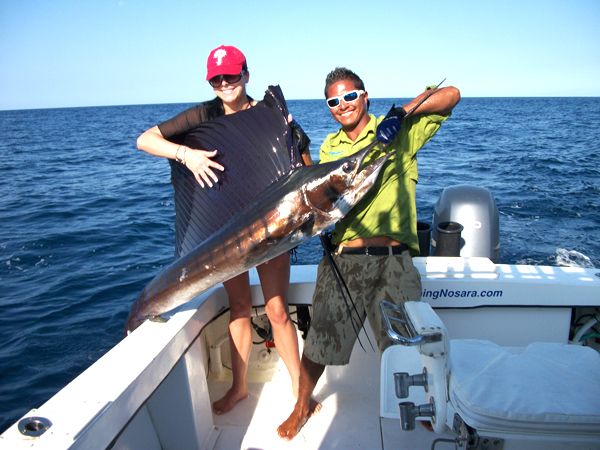 Great work by First Mate Alex and Captain William to release the fish unstressed. The Thompsons are considering fishing some more days this week which certainly spells trouble for the local billfish population. Stay tuned!