The Tampa boys stayed inshore once again on January 15 and if you think that means they settled for small fish, then you have no clue about the kind of monsters that live on the reefs in Costa Rica.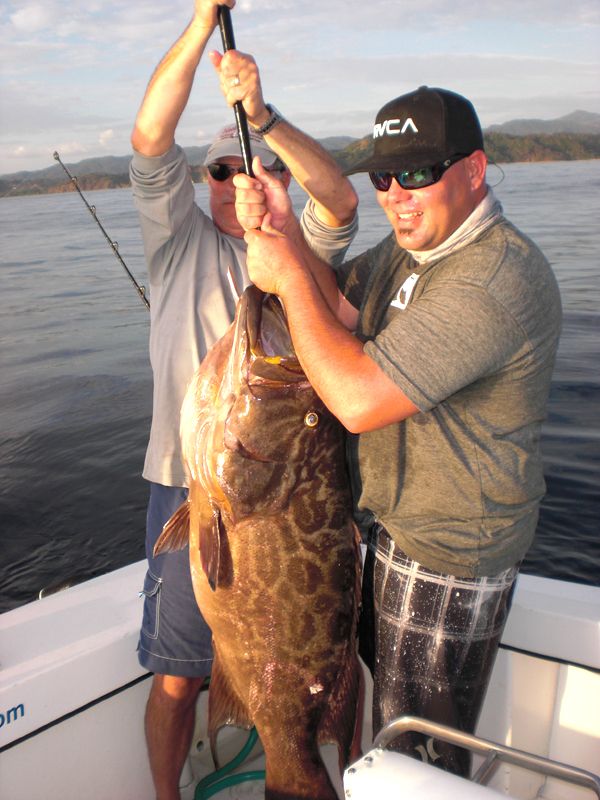 This Broomtail Grouper appears to weigh over 50lbs. which would make it the largest Cabrilla caught since Matty's monster back in November 2010. Sheesh, the lips on this fish probably weigh five pounds: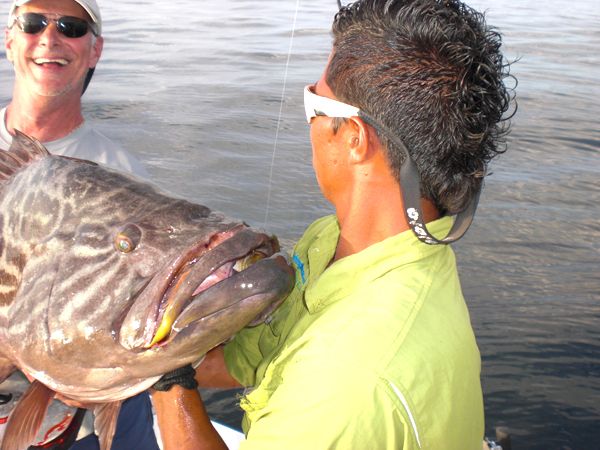 Joe followed up the largest Grouper we've seen this year with the smallest grouper we've ever seen. Ya might be able to get half a sandwich out of this little fella, but instead we threw this one back…maybe in another ten years he will resemble his departed big brother.

The blue water is beckoning these boys and they are planning to head offshore early tomorrow. Let's keep an eye on these world-class anglers as they head out to challenge some top-notch billfish.