Amazing day on the Explorer for client Janae visiting from Florida. She represented the Sunshine State well on her first day by scoring some meaty Dorados, but today she had one thing on her mind: Offshore Billfish Hunting!
Captain David and Mate Carlos took the 26-foot brawler about 6 miles out the blue water when a flock of diving birds led the way for the Explorer into a feeding frenzy.
The first Sailfish came up and annihilated a long shotgun bait and Janae took him on a quick ride to the boat for this excellent release shot.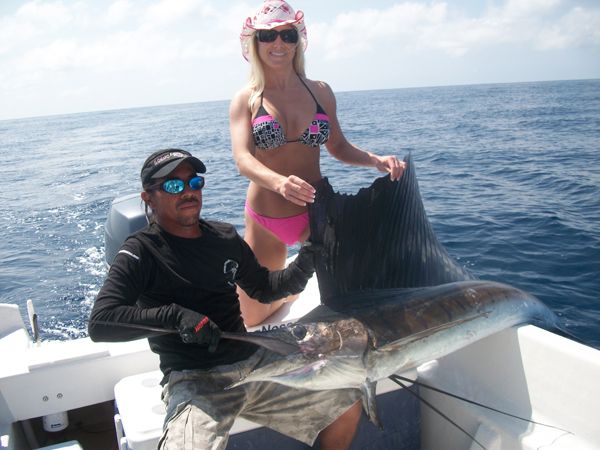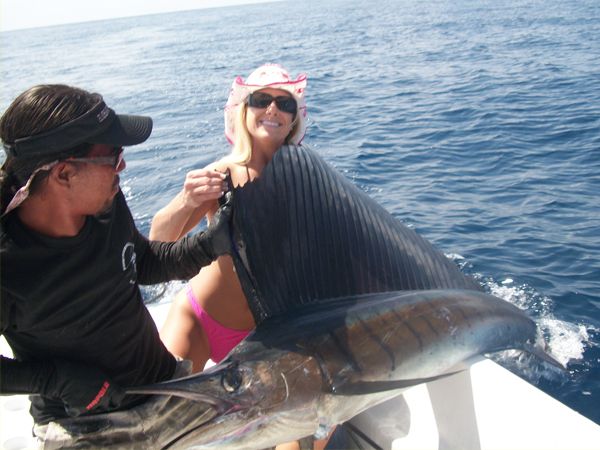 No sooner than Carlos could get the baits back in the water than the Sailfish's hunting buddy came calling. Captain David had to back this fish down quickly because of the amount of line it peeled off with the initial strike; still the team of Captain David on the wheel and Janae on the reel wrapped up this fight in 20 minutes.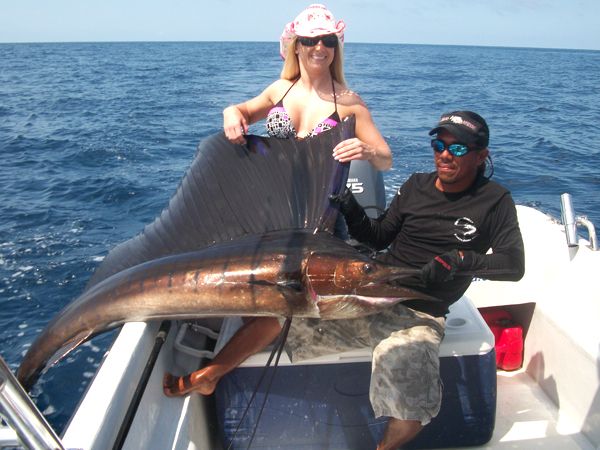 Great releases by Mate Carlos to ensure the safety of fish, boat and angler. Let's see what Janae has in store for them later this week as she wraps up her birthday getaway in Nosara, Costa Rica.