Captain David of the Explorer is one of the most well-rounded boatmen that Garza has ever seen. As a lifelong resident of the area and close friend/family to all of the other Captains, this man was literally born to fish these waters.
David joined his brother Vibert Wingrove on July 27 for a charter on the Secret Spot and served as a top-notch first mate. Despite some threatening weather and choppy seas, they still had a bunch of action. Check out this excellent Rooster fish they delivered for the clients: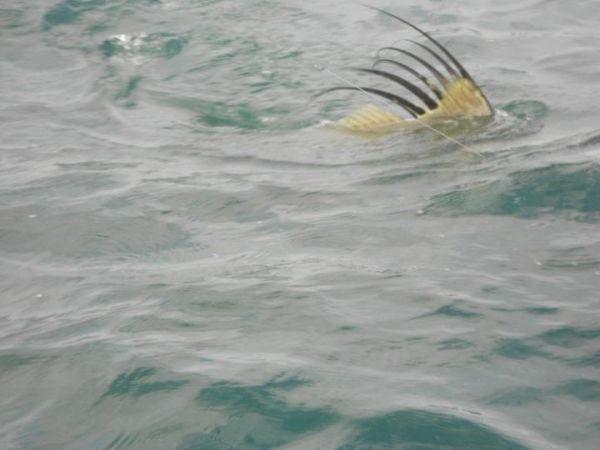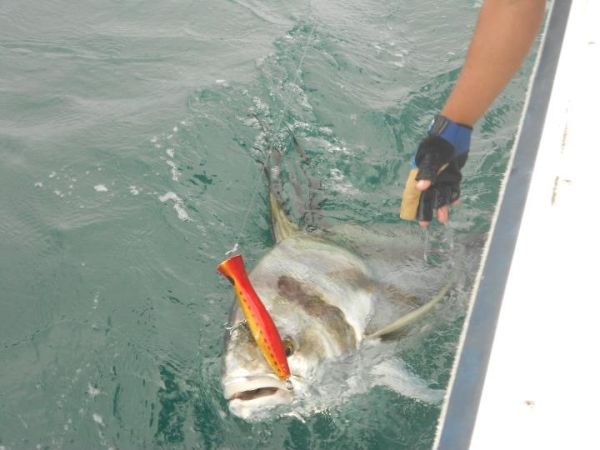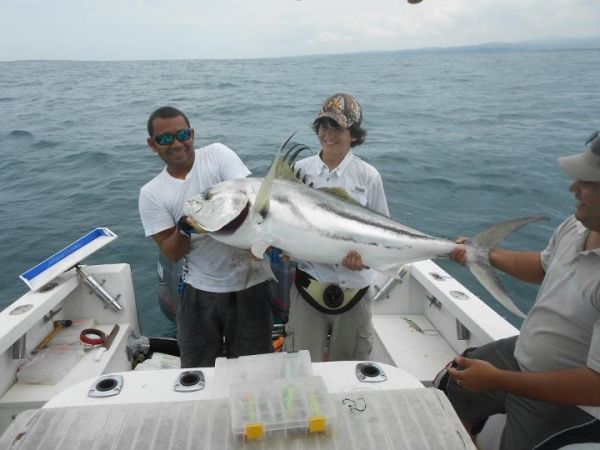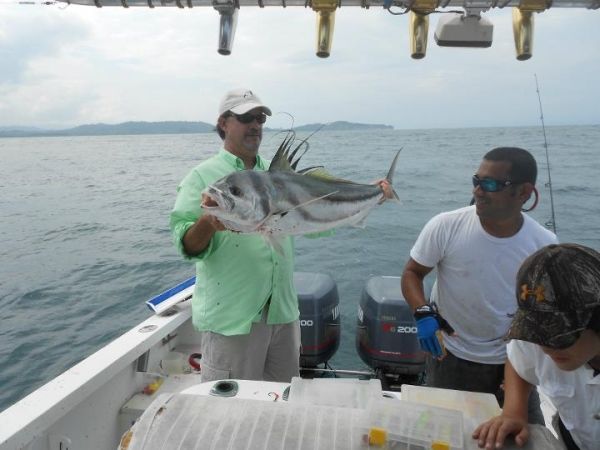 Great fishing (and photos) by Captain Vibert Wingrove.