The rain cleared up after a few days on July 30 and we were amped to have the Wanderer back in the water. With the real rainy season looming in September, we are primed to squeeze every drop of fishing out of the record year of 2011.
Hall of Famer Morgan Tribble of Virgina and his buddy Micah from South Carolina were in Nosara for a long weekend and they had their sights set on action-packed fishing. Joined by their friends Arianna and Alexandra, this quartet had an absolute blast on top of the reefs today.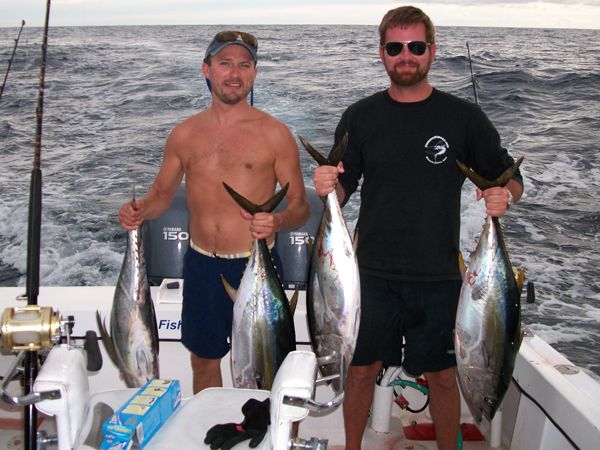 Utilizing a slow troll with occasional drifting, the Wanderer stayed right on a swarm of football-sized Yellowfin tunas. In total, this posse of anglers boated fourteen of these tasty Yella Fellas.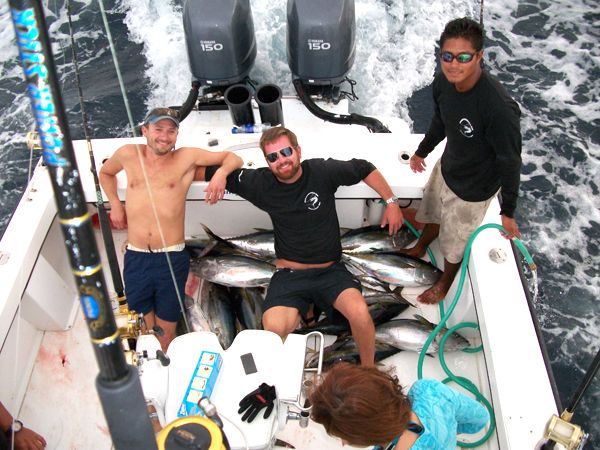 Morgan looks pretty comfy on his Thone of Yella Fellas. Great action as always from the boat that doesn't know the meaning of the phrase "off-season".