Robert and Geoff Birtalan delivered a Hall of Fame performance on a fantastic 5 hrs fishing trip on the Wanderer. They had 8 Sailfish come tearing through the spread throughout the day and successfully caught and released five of these beautiful behemoths.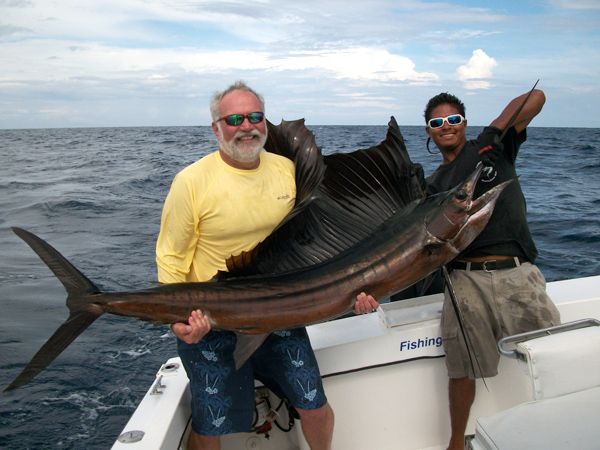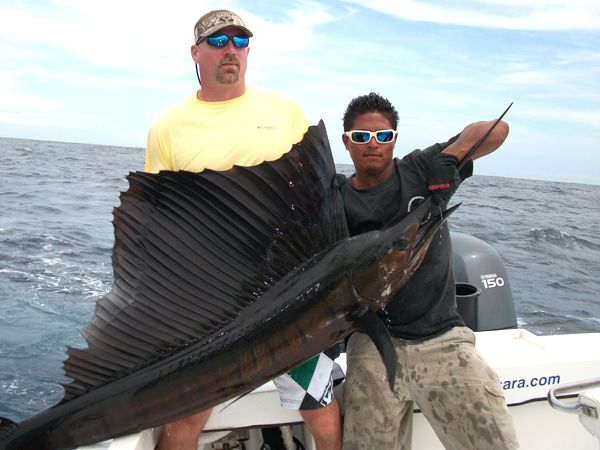 The highlight was this awesome Double Release; excellent work by First Mate Alex to ensure the safety of the fish, crew, boat and anglers.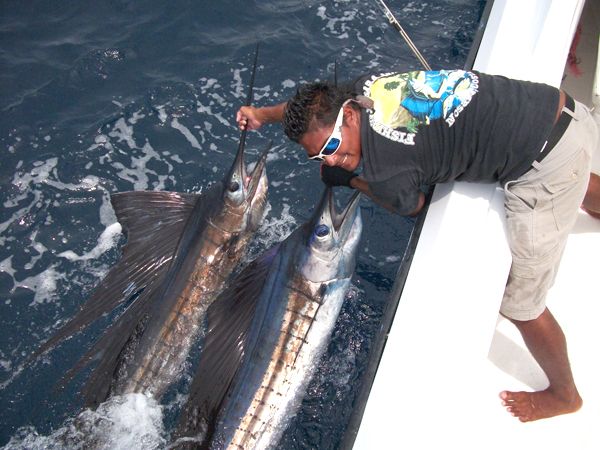 All of this billfish releasing will work up an appetite, so Mr. Birtalan also brought home this tasty 15lbs. Dorado.