Geoff and Bob Birtalan capped off their amazing week of fishing in Nosara with more great Sailfish releases and a Yellowfin Tuna that can easily be called one of the biggest of the season.
As in the previous few days, Captain William took the Wanderer offshore into the blue water alley holding swarms of massive Pacific Sails. Once again the Birtalan gang hooked up two of these amazing monsters, and as always both fish were safely released.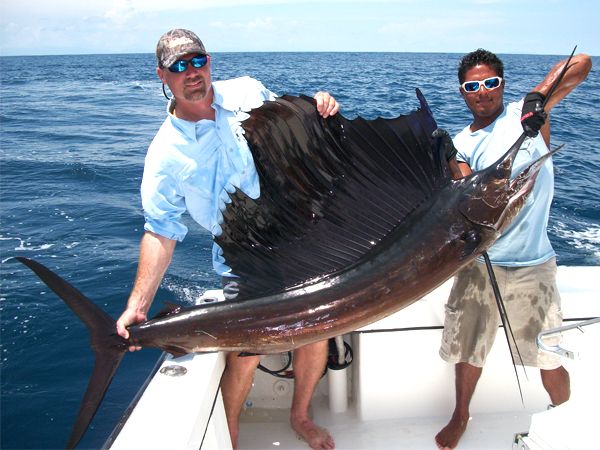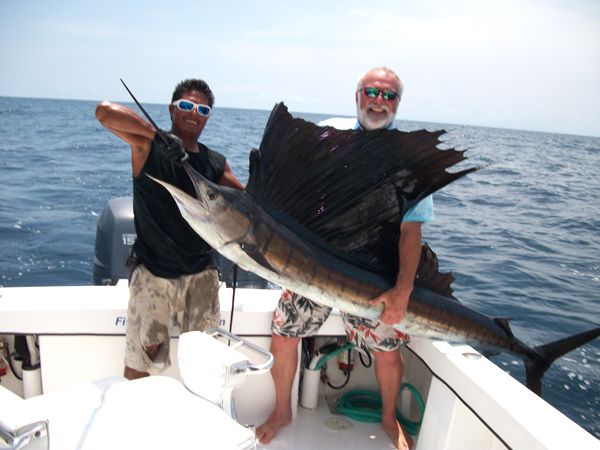 Later on the half-day trip they met up with a MASSIVE 120+lbs. Yellowfin Tuna and after a vigorous 45-minute battle they successfully put this monster in the fishbox.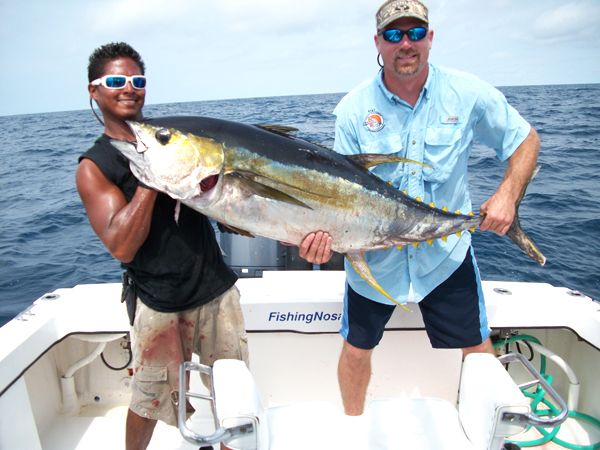 Too bad these guys are leaving today because that is a LOT of sushi. I'm sure that folks all around Garza and Nosara Paradise Rentals are chowing down on this lovely fish at this very moment. We look forward to seeing Geoff at the 31st Annual Greater Jacksonville Kingfish Tournament this weekend and hear some great fishing stories first hand.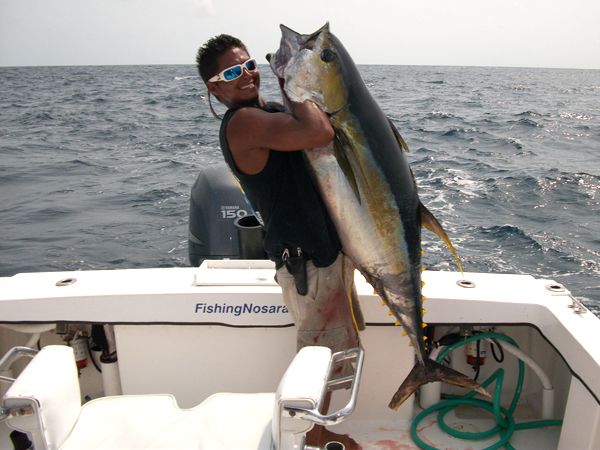 Great work by Future Hall of Famers Bob and Geoff Birtalan and the Wanderer on a great week of fishing!