James Catalano is a South Tampa fella who came to Nosara to ply the skills he's acquired in the challenging fishery of Tampa Bay. He enlisted the Wanderer for a quick 2.5 hour morning trip and Captain William set this party up right on top of the reef.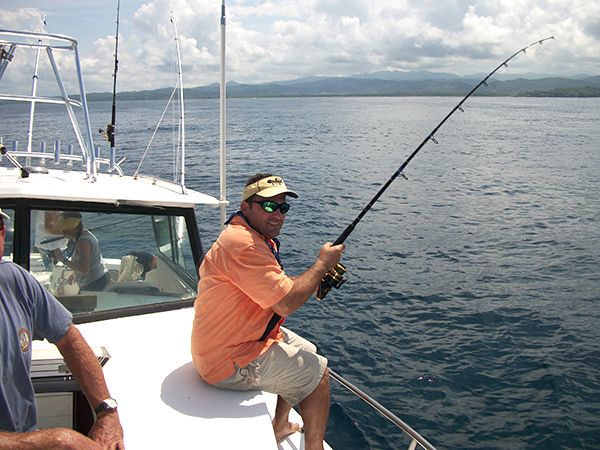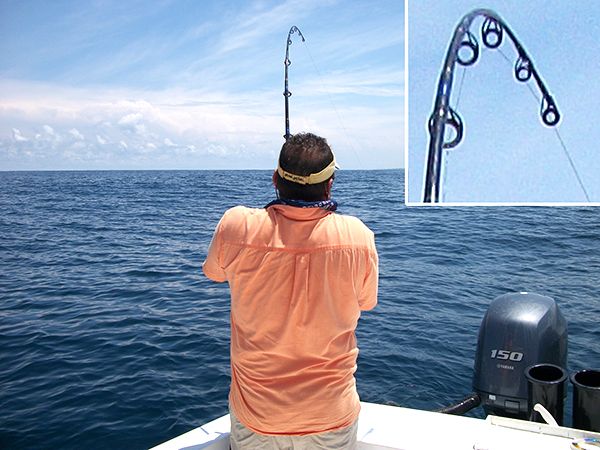 They hooked up two Jack Crevelles right away, then James tossed a top water plug to this beautiful Rooster fish.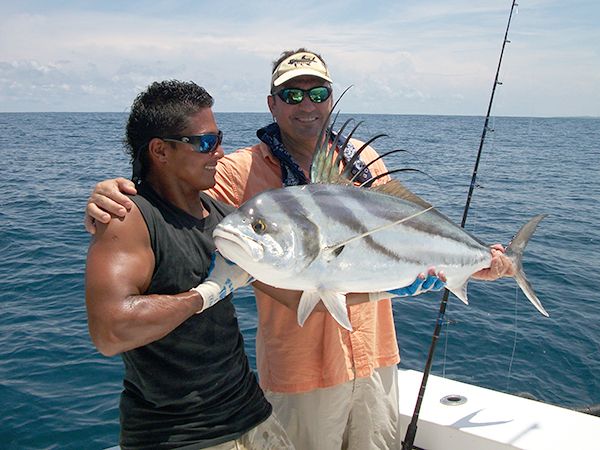 Looks like First Mate Alex has been putting in time on the weight bench. Like all our Rooster fish catches, this majestic marine beast was released.
Great work by James Catalano on such a short trip!