John Baumgart had a monster day on the Explorer with Captain David. They set up shop on top of the reef at Pincha Padre and the action was productively fruitful.
They piled the ice box high with two Dorados, six Bonitas, and a tasty Barbero Snapper. They unquestioned highlight of the trip with this meaty 60lbs. Cubera Snapper.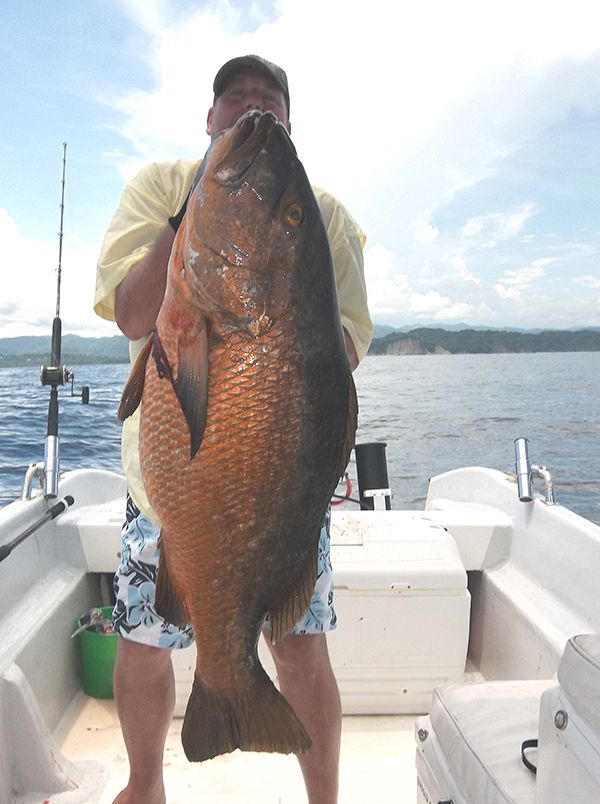 Looks like John has his filets covered for the rest of the week…in fact he may have a little extra to go around!