Dennis Paul has a habit of catching gigantic fish down in here in Nosara and on his third trip of the week he added a new species to his scorecard: BIG Yellowfin Tunas.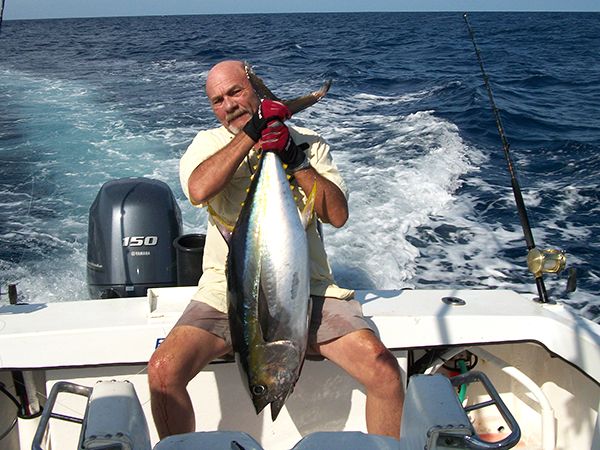 Captain William set the Wanderer far offshore (15 miles) to find the blue water and once the big blue beauty found the blue water the bite was on. Dennis caught a total of five Yella Fellas ranging in weight from 25lbs. – 40 lbs. All Yellowfin fight the same way no matter their size and these lunkers skyrocketed and zigzagged with the same velocity as their smaller brethren.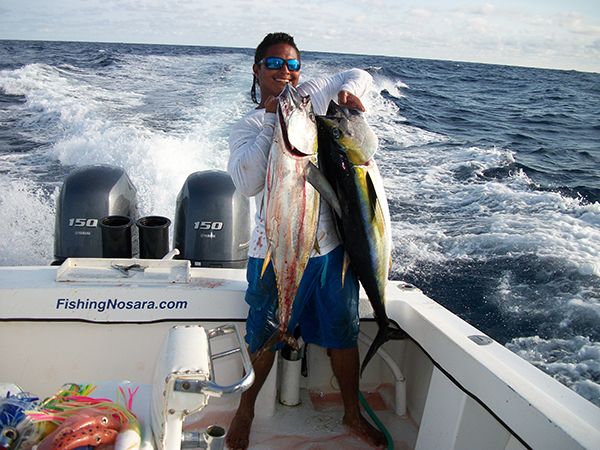 Only with the right combination of boat, tackle, and angler could these monsters find their way to the fishbox.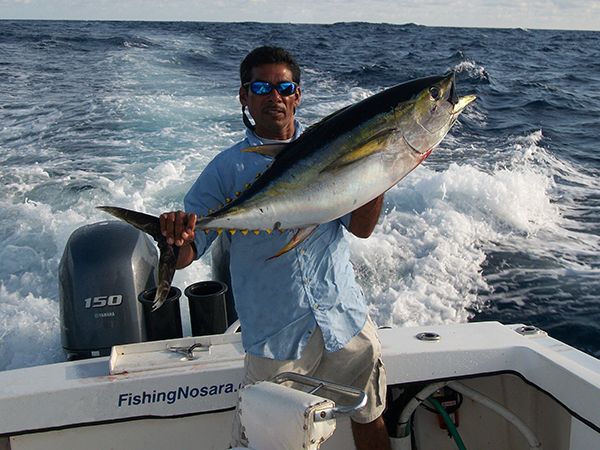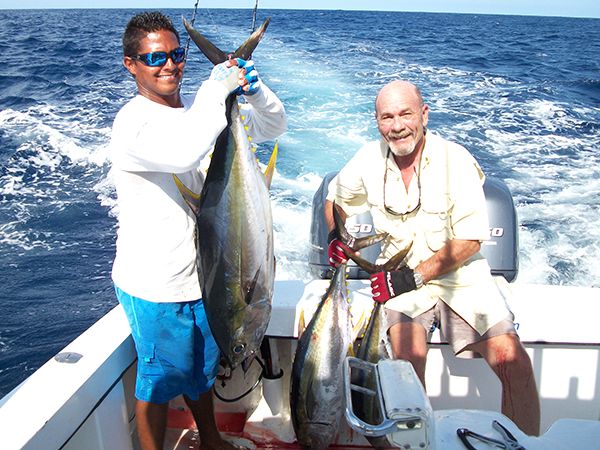 Excellent work once again from Dennis Paul and the flagship Wanderer.