Jeff Grosshandler of Namaste Oasis has built a wonderful fractional ownership operation over the last three years and a staple part of his clients' experiences has been a day on the famous Wanderer tracking down blue water monsters. Joined by Doug Carras, Mr. Grosshandler enlisted Captain William and First Mate Alex for a half-day trip and brought home a nice Dorado for the dinner table.
Who says chicken can't fly?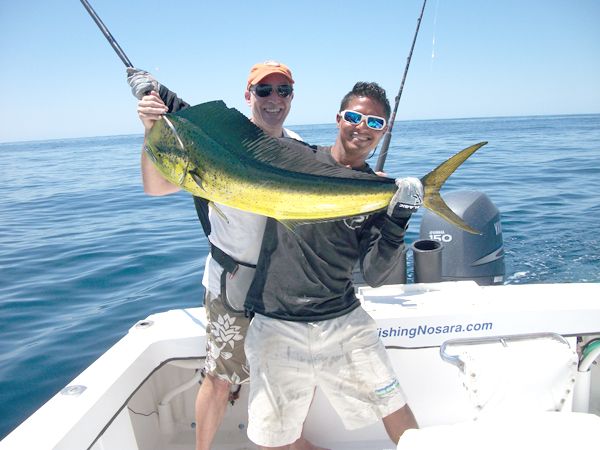 Excellent catch by Doug Carras and our main man Jeff Grosshandler!