On May 20 Craig, Paula, and local Dan Rey took the Wanderer offshore again looking for the blue water break. After 8 miles and only a few jumping Sailfish, they thought better of the offshore action and returned inshore where most of that week's good catches had been made. On cue they nailed a pair of Yellowfin tunas for the fishbox.
With billfish hunting you must be prepared to put in long hours trolling while waiting for that one big strike. Despite the zero releases, the late-day tuna scores really proves Captain William's mettle and never-give-up spirit…even on a bad day the Wanderer catches fish.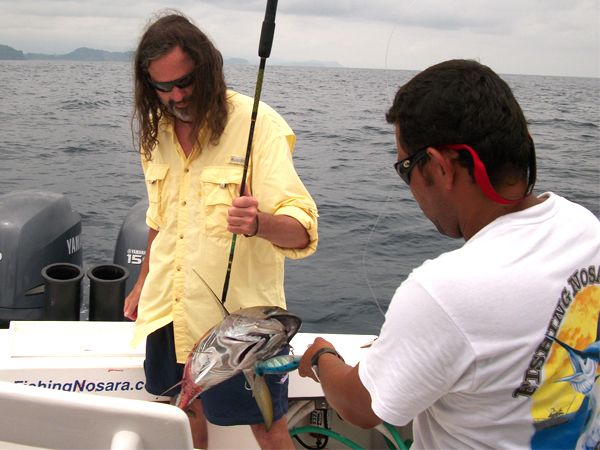 Did you know that Jim Morrison is still alive and fishing with us in Nosara?
Just kidding, that's our good buddy Dan Rey with a pair of Yellowfins, but the resemblance is striking!