Time to see if all the hard work pays off! The entire FishingNosara team was on hand to re-launch the refitted and repainted Wanderer.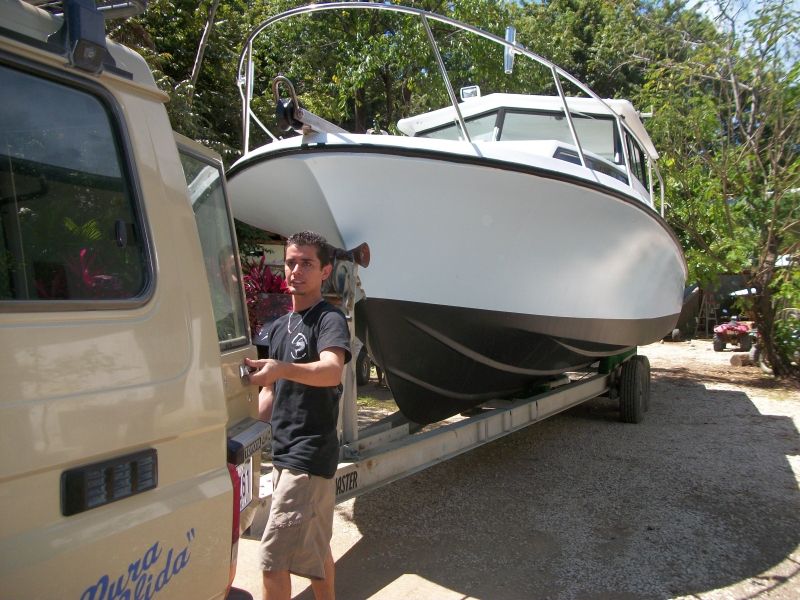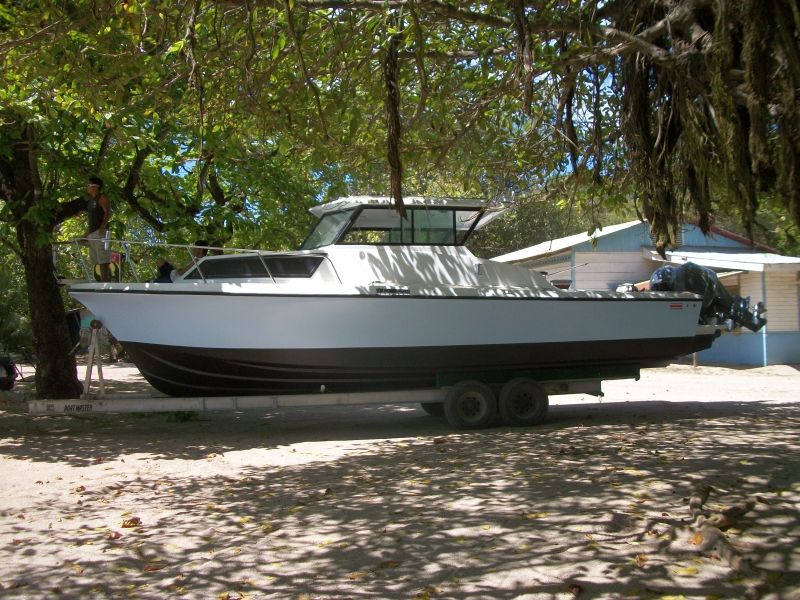 As usual we waited for the high tide to peak at the western end of Garza, then David backed the mighty Wanderer into position on the shoreline.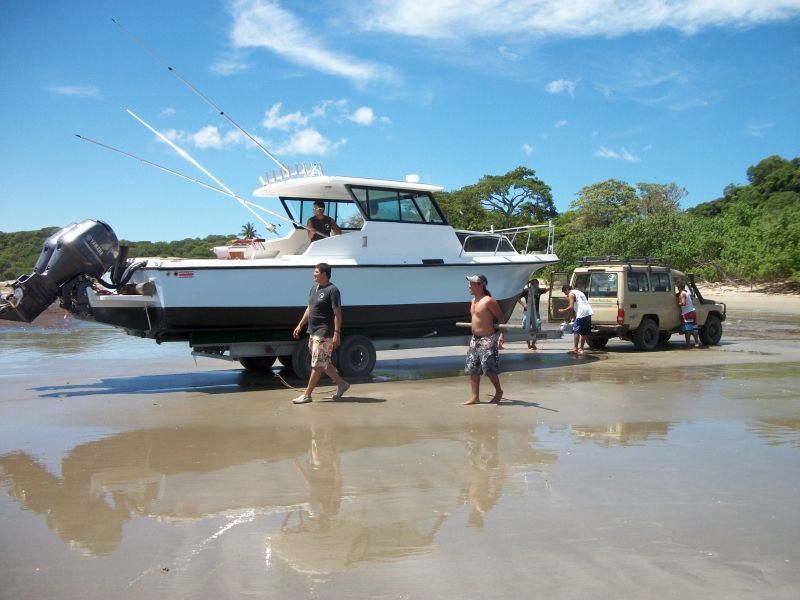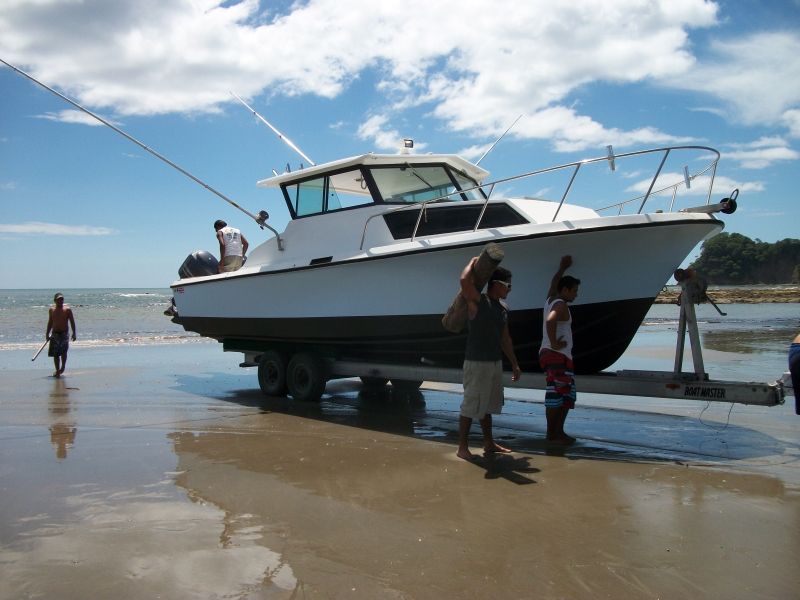 Here is her last view of the shore without the water in the way for the next 9 months.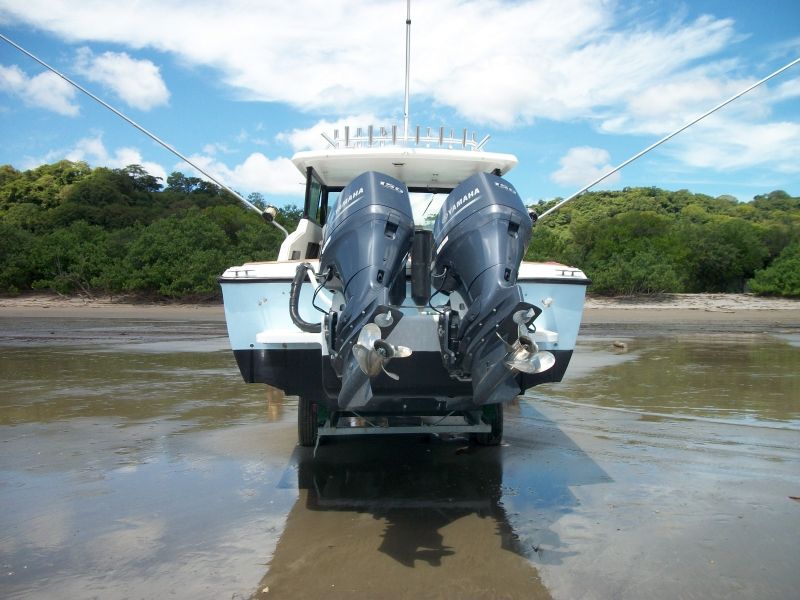 All hands were required to push her in, so we don't have photos of that endevor, but you can always check out the Explorer Beach Launch Video to get the idea.
Our flagship vessel should now be ready for another 600+ great trips and she looks better than ever.
The refinished wood cabin, fighting chair, and teak covering boards are the eye-catchers, but those who have followed the Wanderer refit know how many essential non-cosmetic repairs went into the refit.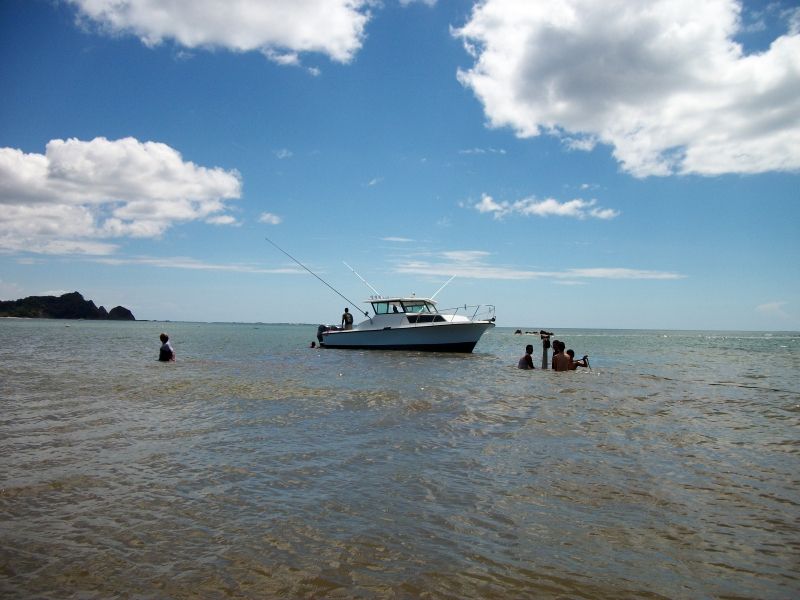 It was a grisly couple of months, but the sight of the blue beauty in the water and ready to fish makes it all worth the effort.