Thanks everyone for the great response to the Wanderer refit thread. Here are some fresh photos of the flagship as we get ready for our fishing season to kick off next week.
We addressed the Morse code-esque holes along the rear lip of the hull where a few generations of trim tabs used to be: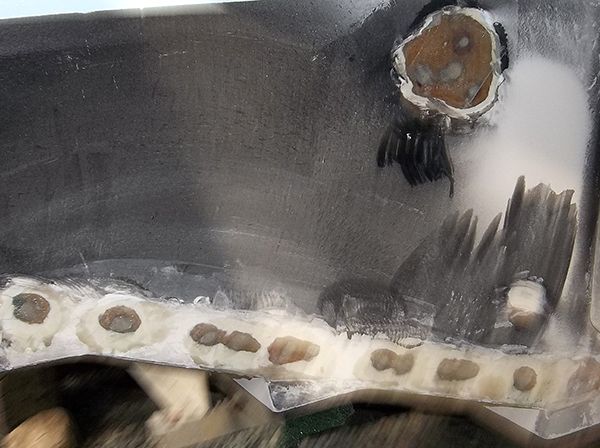 Next up was installing the rub rail and the thru-hull fittings on the outer hull. Lots of 5200 now means less troubles later!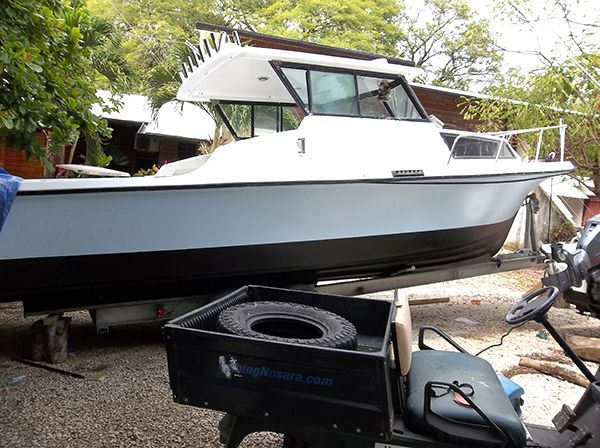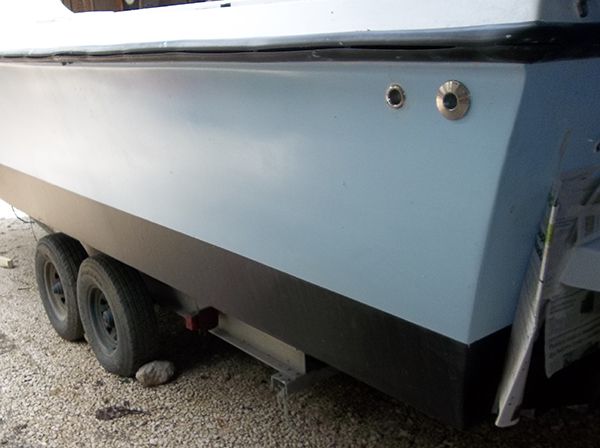 The boys also tightened up the transom deck and painted over the fiberglass repairs from the trim tabs. The end result is a new-looking transom that should provide years of good service.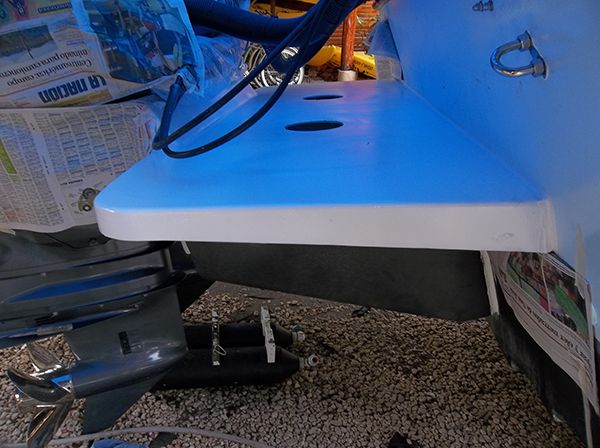 While Captain William and First Mate Alex tidy up the flagship and get her rigged with fresh line and new tackle, Captain David and Captain Carlos painted the bottoms of the Explorer and Adventurer to match the bad black on the Wanderer. This look helps tie the fleet together and should last much longer than the chip-prone blue paint we've used in the past.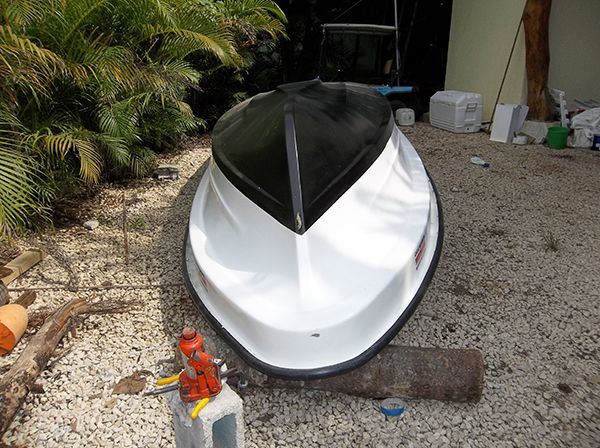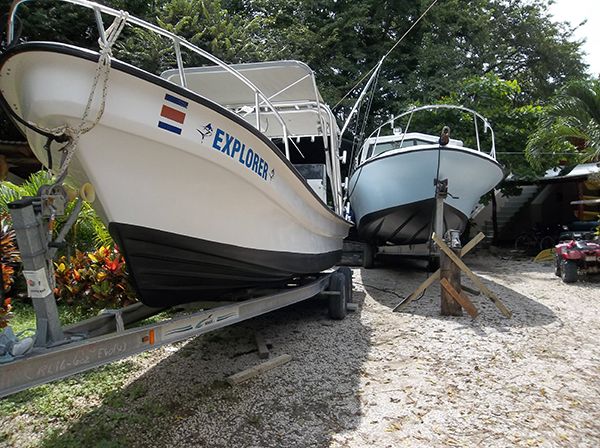 It's been a whirlwind eight weeks but I am proud to report that all three FishingNosara boats are ready to rock and roll! Keep a sharp eye the FishingNosara blog for catch reports, photos, and videos from the Best Sportfishing team in Costa Rica!