Our new buddy TJ Conrads brought his family down from Boise, ID to take aim at some big game. TJ is an interesting adventurer who wrote the book on traditional longbow hunting (hunting with a wooden bow and arrows that he literally makes).
For 30 years he has published Tradtional Bowhunter Magazine which is the leading voice in the field.
Mr. Conrads is also the author of the "Traditional Bowhunter's Handbook" (left). 
He has hunted with bow and arrow all over the world, in every different place you can imagine. An outdoorsman's outdoorsman, TJ was also thrilled with the idea of offshore Costa Rican fishing.
Fortunately the Wanderer never leaves port without a full quiver and Captain William set his aim offshore at the blue water beasties.
Things got off to a fast start with this bright green Dorado finding its way to the ice chest in the first hour of the half day trip.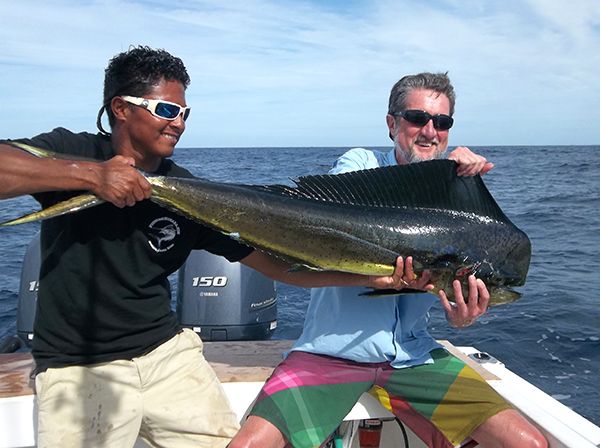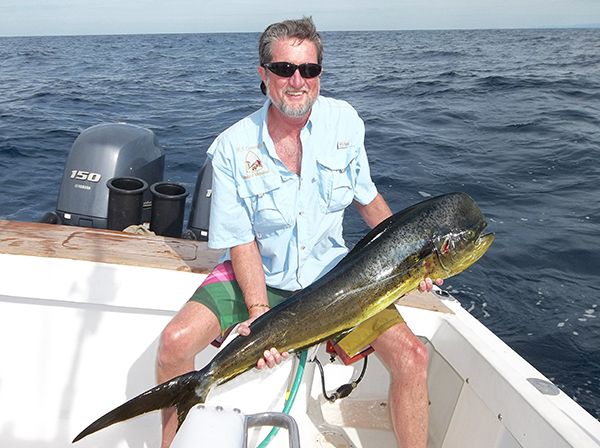 This respectable Dorado clocks in around 25lbs. and will certainly keep the family fed for the week.
Captain William guided the Wanderer a little further offshore into billfish territory and on cue a mean pair of Sailfish took off with baits just after 10am.
TJ and the posse reeled 'em in while the crew coordinated the daring and difficult Double Sailfish Release.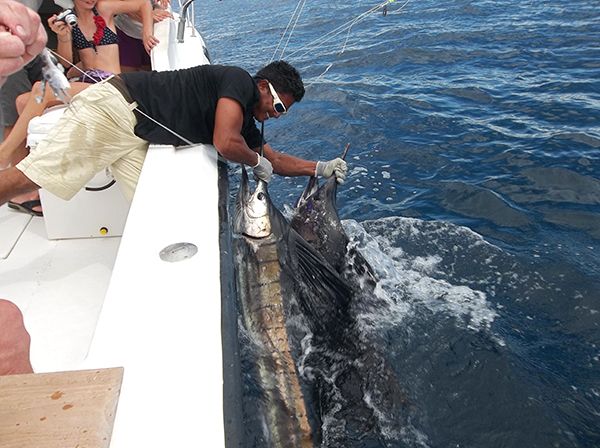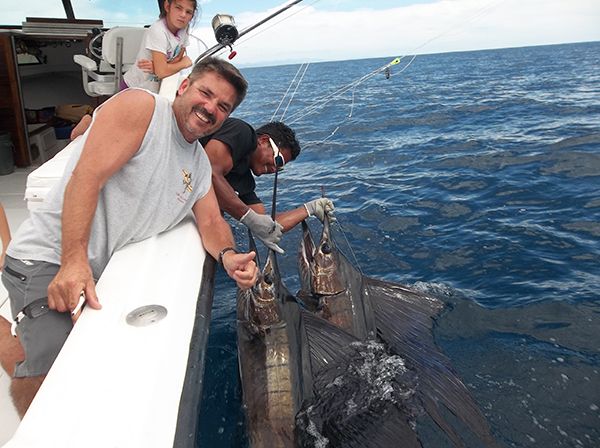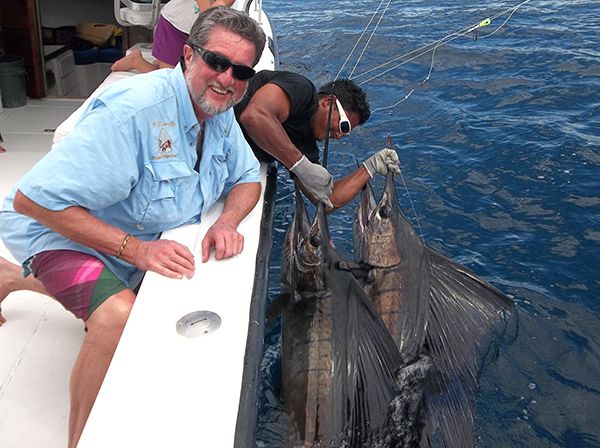 Great safe fish-handling like always by the incomparable First Mate Alex, and truly a fishing feat for the ages by TJ Conrads and his family.
We look forward to seeing Mr. Conrads again down the road…can't say the same for these fellas: