High rollers Chuck Darner and Bill Wilderotter followed their excellent day on the Explorer with a trip with Captain William on the Wanderer and once again they had a productive day of marine harvesting.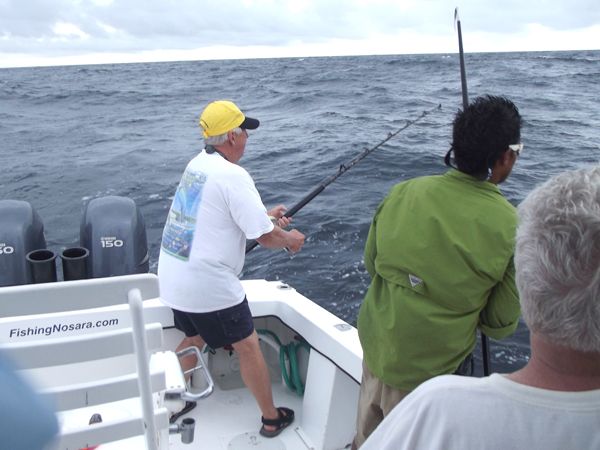 The Sails were scarce today due to inshore rains, so Captain William adjusted his spread for meat fish and sure enough the boys piled the cooler high with fresh Mahi Mahi (Dorado).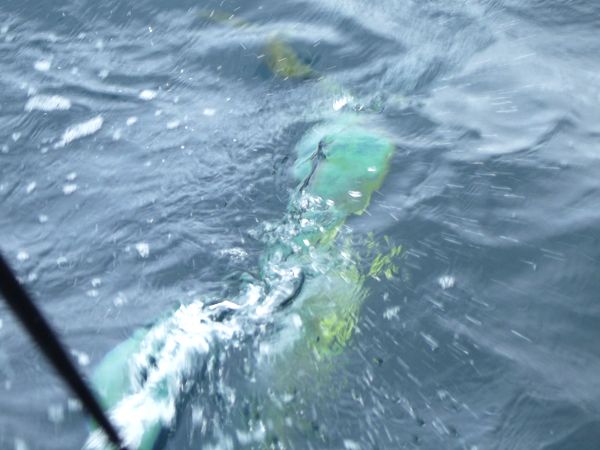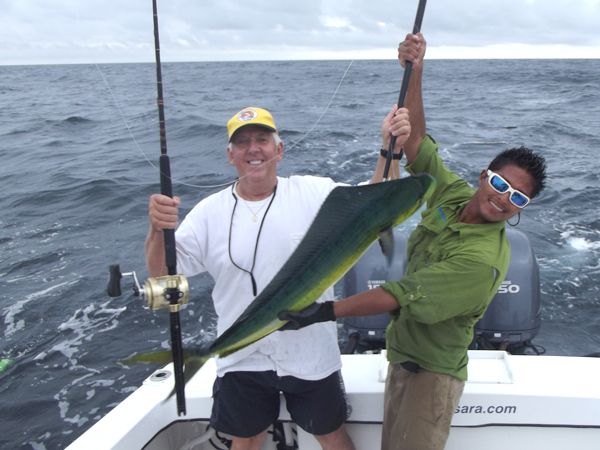 Chuck and Bill will be back on the Wanderer for another crack at some billfish tomorrow! The skies cleared up mid-day today and the fishing weather for the rest of the week should be outstanding.