Amazing day for Chuck Darner and his posse on the Wanderer! With several Sailfish release under their belts this week, these Jacksonville anglers set their sights on another beautiful billfish release.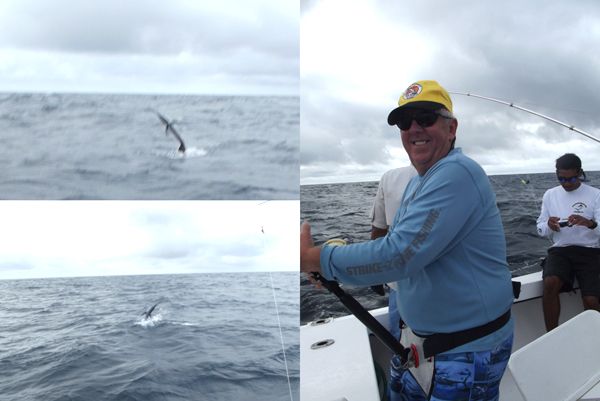 It was Chuck's turn to do billfish battle this time and his prey put on quite a show for the crews' cameras. What a fighter!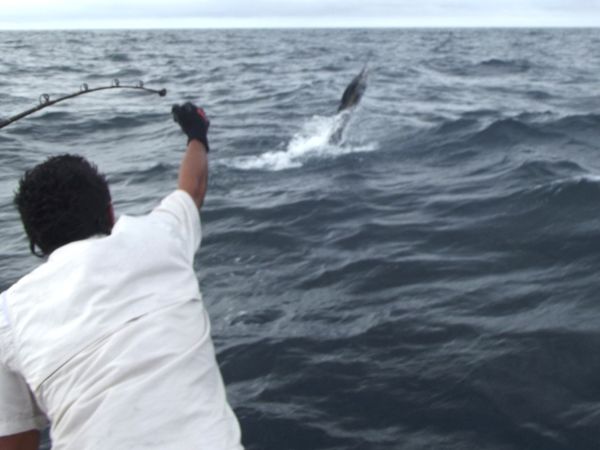 First Mate Alex kept the fish close and the fight was over in less than 20 minutes. With Chuck assisting the Wanderer released this beautiful monster unharmed and unstressed.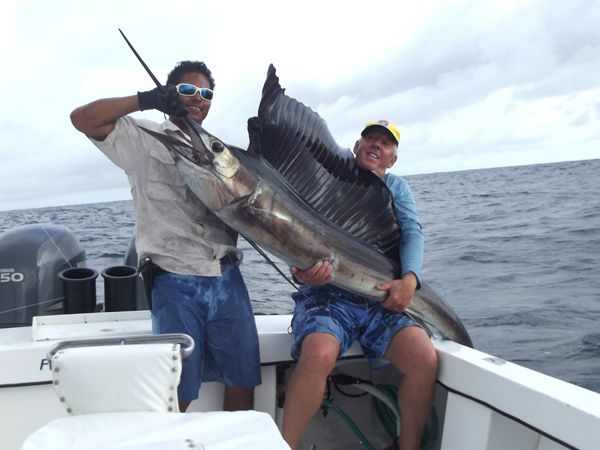 For a victory lap Bill Wilderotter put yet another tasty green Dorado into the fishbox. Excellent results from the Jacksonville anglers and the Wanderer.