Buck Davis has come to Nosara from the wonderful town of Kingsland, GA just up the road from our home office in North Florida, and he has brought the healthy appetite for fun that makes South Georgia famous.
His group got things rolling on the Explorer for an inshore meat harvest with plans to move offshore in the Wanderer later this week.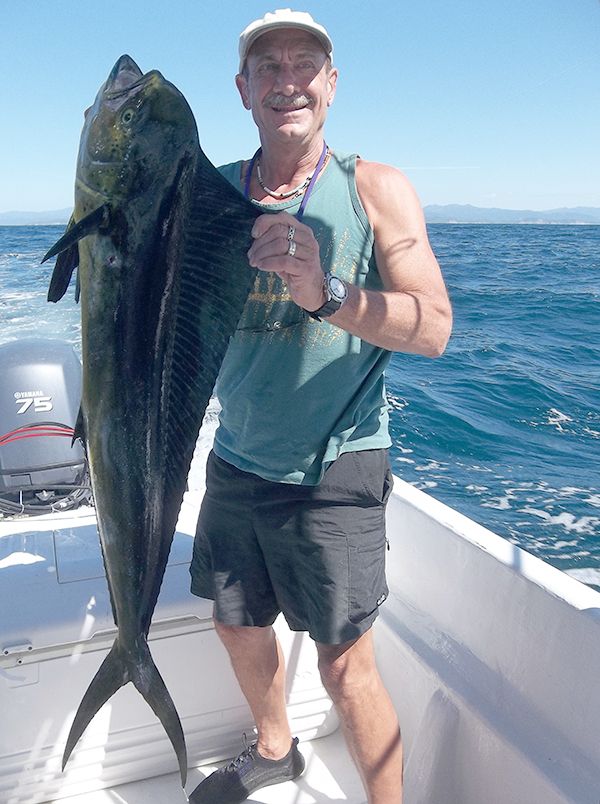 The fishbox got full early with this nice 30lbs. Dorado; perfect for sandwiches and sushi! Later in the day they scored a handsome Amberjack estimated to weigh 25lbs.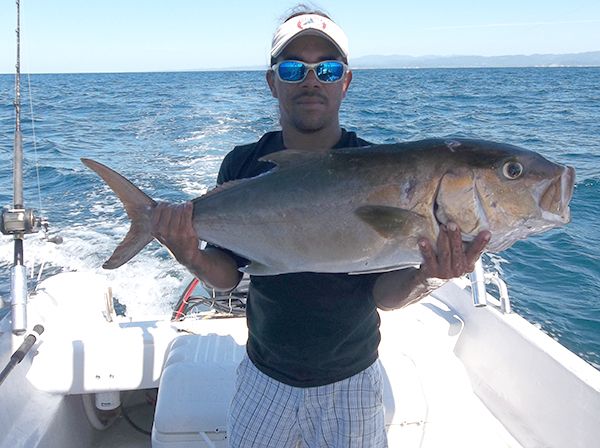 Let's see what fortunes the deep blue water hold for these Georgia anglers later this week.