Richmond Phipps is FishingNosara's only Lifetime Achievement Hall of Famer for good reason; she's been harvesting marine life in this area since the 1970's and since day one has been a guiding light for our fishing group.
She brought her staff to the Explorer to celebrate Thanksgiving and Captain David did a masterful job of handling the full boat and still catching a whopper.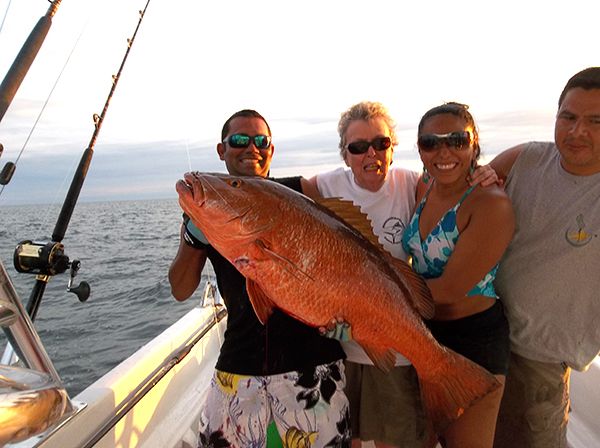 This lovely Cuberra Snapper wieghs about 35lbs. and is delicious eating. Any larger than this and the filets aren't quite as dense, but this Snapper is right in the sweet spot for excellent table fare.