November 24 capped off a week of icebreakers for FishingNosara; the Eldridge family got the season's first Double header billfish release, next Craig Sutton released the first marlin of the season.
Then on the famous Wanderer clients Alyssa and Alexander Rose caught the first Wahoo of the season.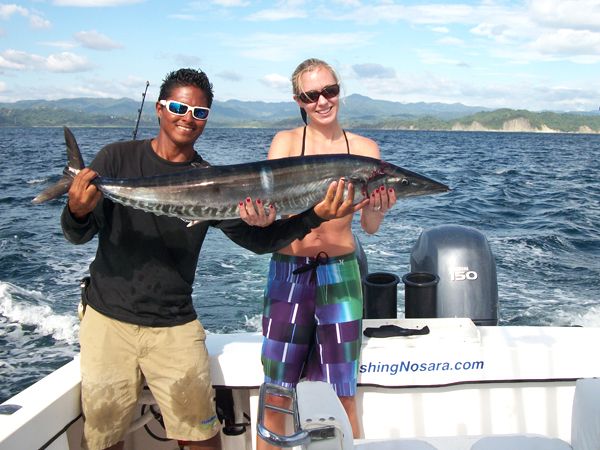 Captain William set the blue beauty aside a school of spinning porpoises and after catching two small Bonitas the singing of the reel let it be known that a big missle of a fish was on the hook.
Wahoo are extremely fast and hard striking game, and pound for pound they fight just as hard as a Marlin. Catching a silver bullet like this one is so small feat…congratulations to Alyssa Rose and her group on this great catch.