It was a great honor for the FishingNosara crew to welcome Angela Garman and her family for a week of relaxation and fishing in Costa Rica.
In her time as head of the Nosara Paradise Rentals US Office, Mrs. Garman presided over the creation of FishingNosara.com, the Wanderer, and even this fishing report. 
Without her effort and spirit in those early days, none of our team's success could be possible.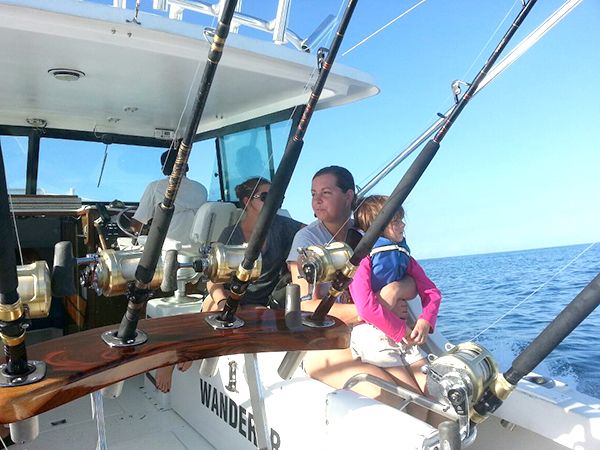 Check out Angela overseeing the Wanderer 's first paint job back in 2009:
Still, this is her first trip to Nosara and the first time she has set foot on the Wanderer since it left Florida in August 2009.
Captain William and First Mate Alex have delivered strong action on Dorados all week, and Angela's trip was no exception.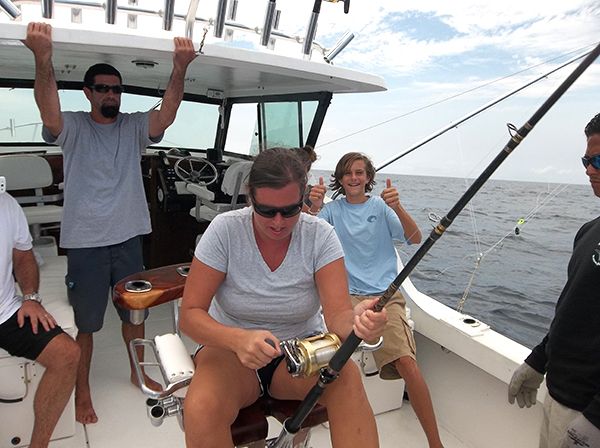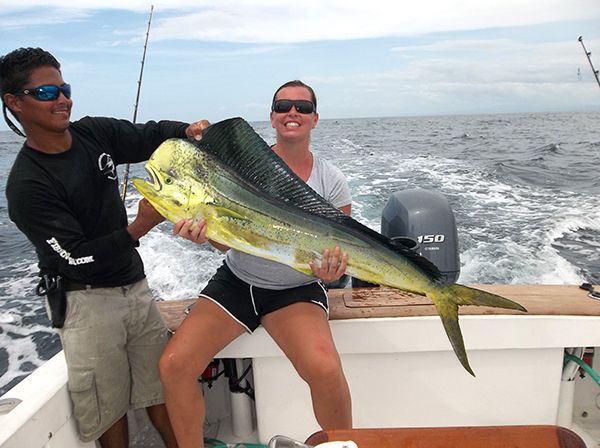 Angela's son Bailey got into the action, along with husband Tony. This is one fish-fightin' family!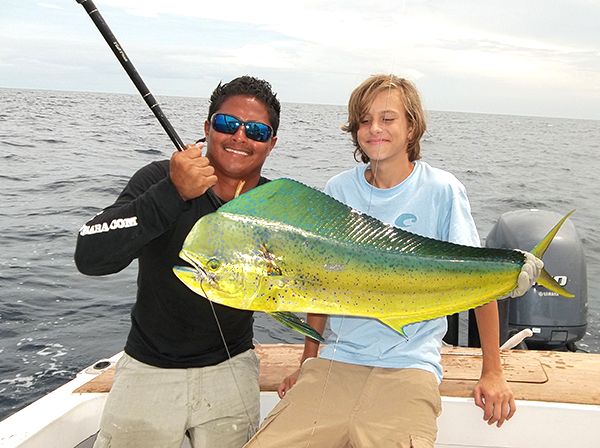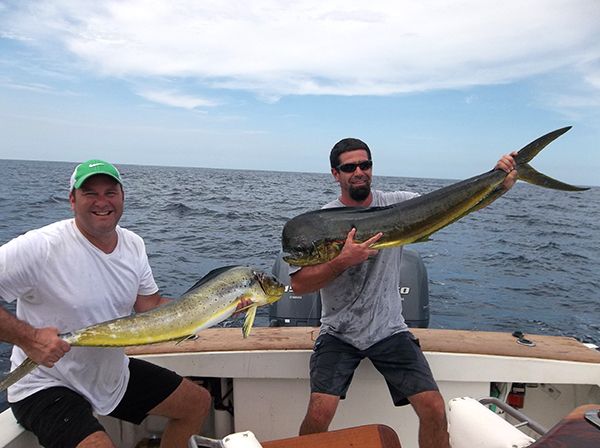 They ended up with four mammoth Dorados in the fishbox and lots of fresh filets in their future.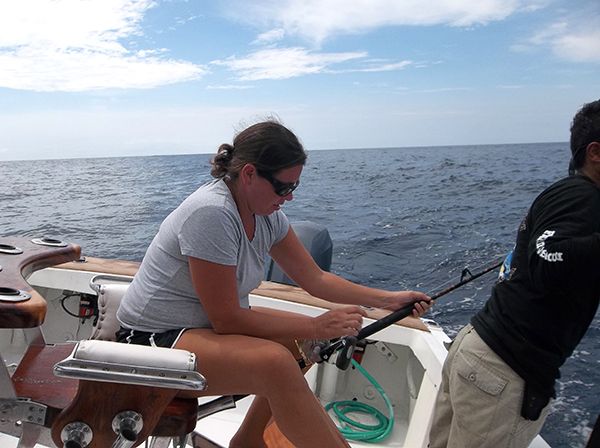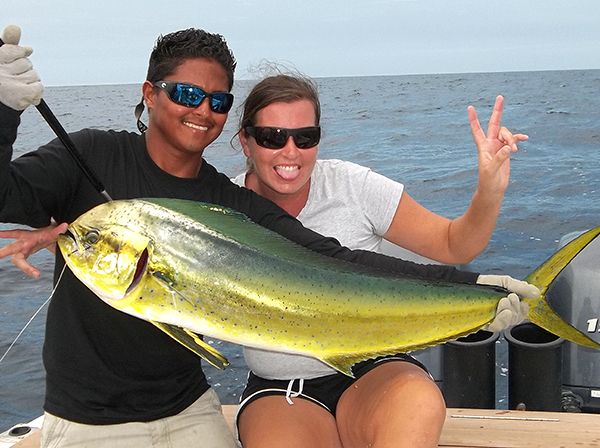 "It was crazy." Angela commented on this last Dorado. "The fish kept changing colors as I was reeling it in. At first it was purple and red, then it was blue.. It changed to green just as Alex pulled him in."