Brad and Annette Negaard are visting Nosara from good ole' Jacksonville, FL and they are just the most recent in a long line of First Coast anglers who've successfully invaded Sailfish City. The Wanderer headed offshore at 7am armed for battle and as usual the mighty flagship delivered the goods.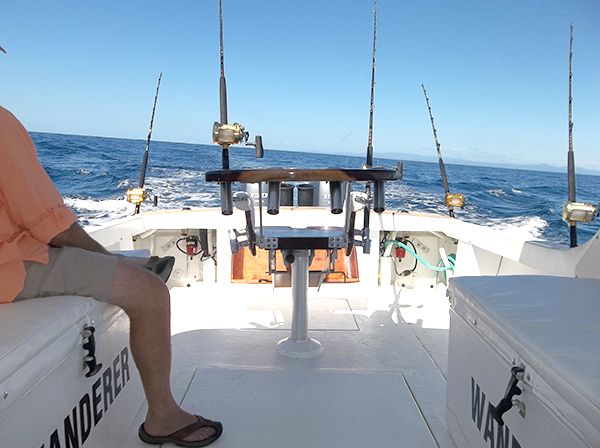 The Negaard's are proud alums of Jacksonville University (mascot: Dolphins) so it is fitting that Annette and Brad bested two of the baddest fish in the ocean. Even in Costa Rica, Dolphins are smarter than Sailfish.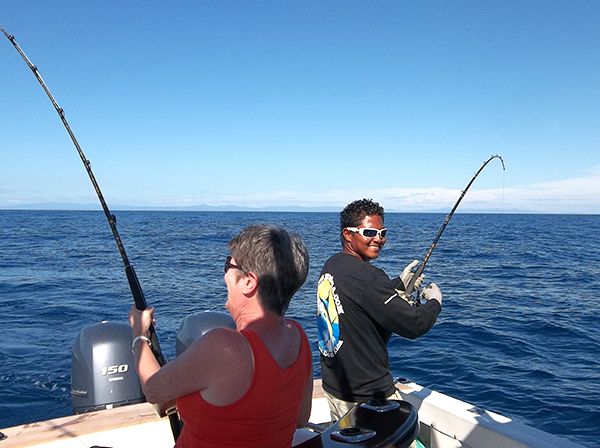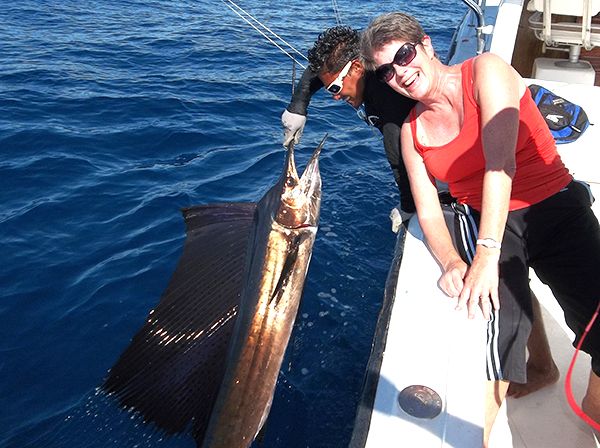 They had a double hook-up leading to a pair of safe releases, plus had a third Sailfish escape just a few yards from the boat. Great performance from these Northeast Florida anglers! Here's the second release: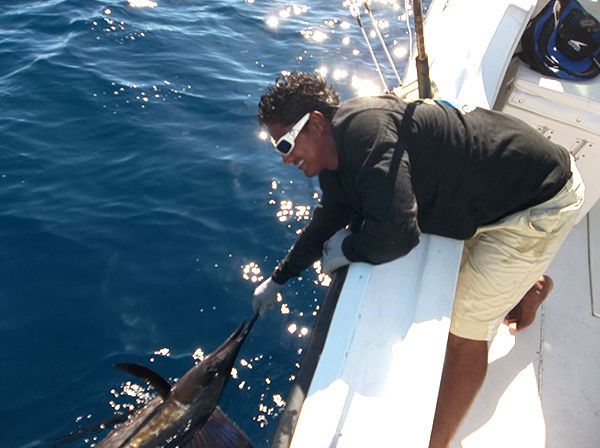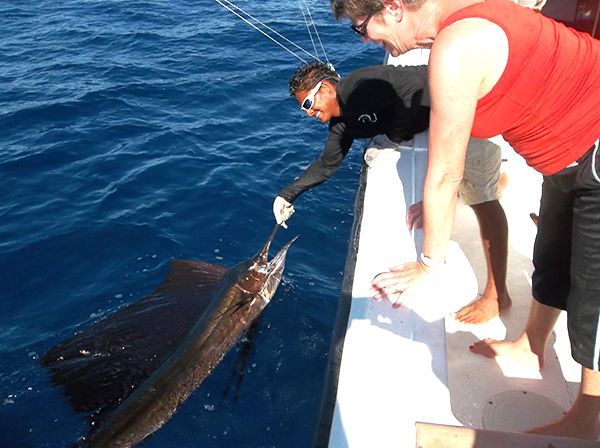 The Negaards have another trip on the schedule for the 20th so stay tuned!