It is risky to keep fishing down here with the monsoon rains looming just a few days away, but the fearless Wanderer had to tend to some unfinished business on August 24.
Our great friend and neighbor Jeff Grosshandler of Namaste Oasis brought a very special VIP for this trip. Bruce Northam is the mind behind the blog American Detour and his books, essays, speeches and articles have been published in just about every major magazine imaginable. He is a seasoned world traveler and we were stoked to welcome him and his crew to our little slice of paradise.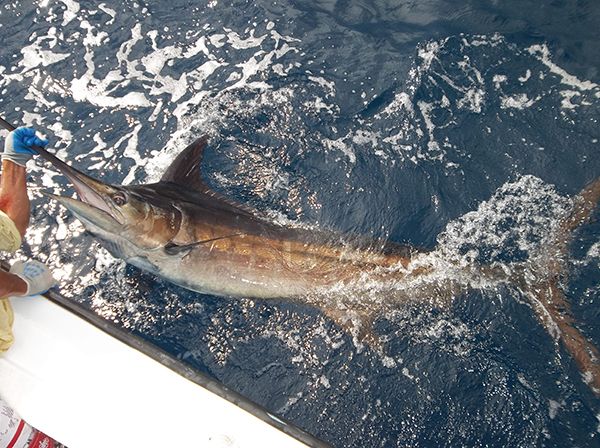 More importantly, this fireballing Marlin attacked the Wanderer's spread and the legendary Captain William put the moves on this monster. First Mate Alex exhibited the calm professionalism that has made FishingNosara famous in the safe billing and release of this majestic marine creature.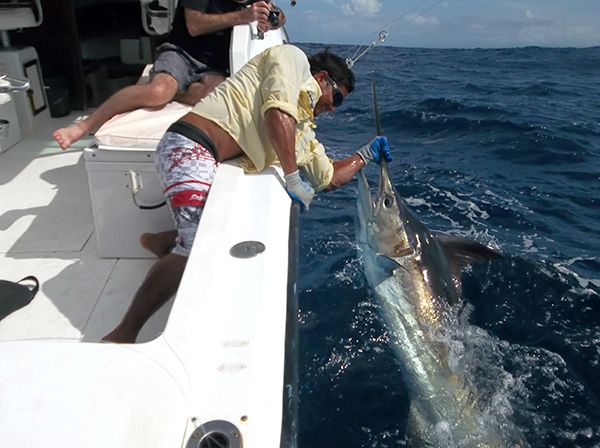 According to Jeff, "the footage the camera guys took is incredible. That trip couldn't have gone any better, when the marlin hit – Bruce literally jumped out of his seat and screamed "look at the f*ckin size of that thing!!!!!!" and it just got better from there."
This is a great accomplishment for Jeff as this is his first Marlin release. I think that this monster just couldn't resist his FishingNosara throwback jersey! Once everyone got their photos, this fish was safely release like all billfish caught by our team.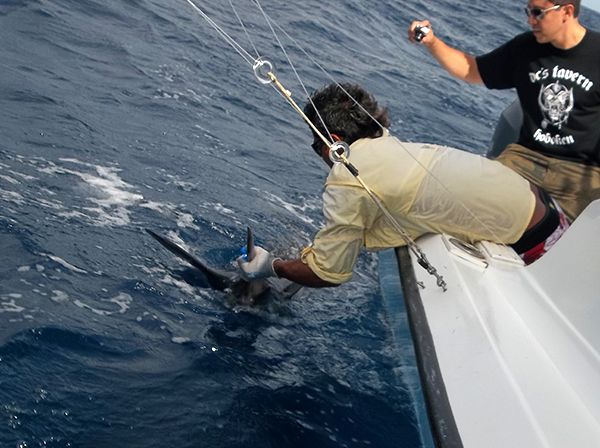 The Wanderer is due for a complete refit and repaint which will get underway in about a week, and it should come as no surprise to our regular readers that the flagship cemented her place at the head of the class with this epic late-season Marlin release.