Nosara is a world destination for Yoga students with dreams of obtaining their teaching certification. While some of these folks spend their off days on nature walks and ziplines, a select few have tested their strength against the blue water beasts that lurk offshore.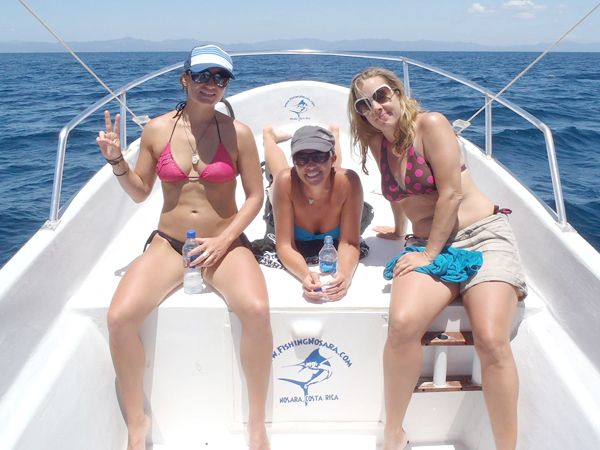 We were pleased to host Megan McKerroll, Erica Porter, and Ceciley Slocum for a pleasant and productive sunset cruise on the Explorer. The rods stayed bent as the indomitable Explorer found 10 thick bonitas early on for use as bait.
Captain David instructed the girls to drop the rigged bait chunks all the way to the bottom, roughly 260 feet. A little nibble later and BOOM! Erica Porter was hooked up and had to use every ounce of strength to haul this beastly Red Grouper into the boat.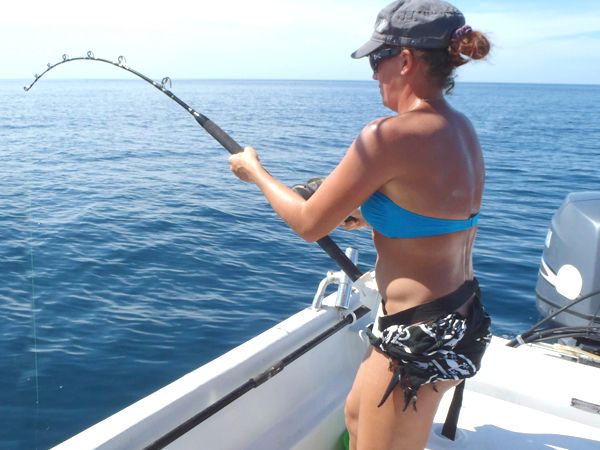 They added two more Red Groupers and this awesome Congrio for the fishbox and returned to shore very satisfied.
Despite their best efforts they couldn't eat all the filets, as Erica had to give away two full ziplocs to her pals from the Yoga School. All told it was a great experience and whole boatload of fun!